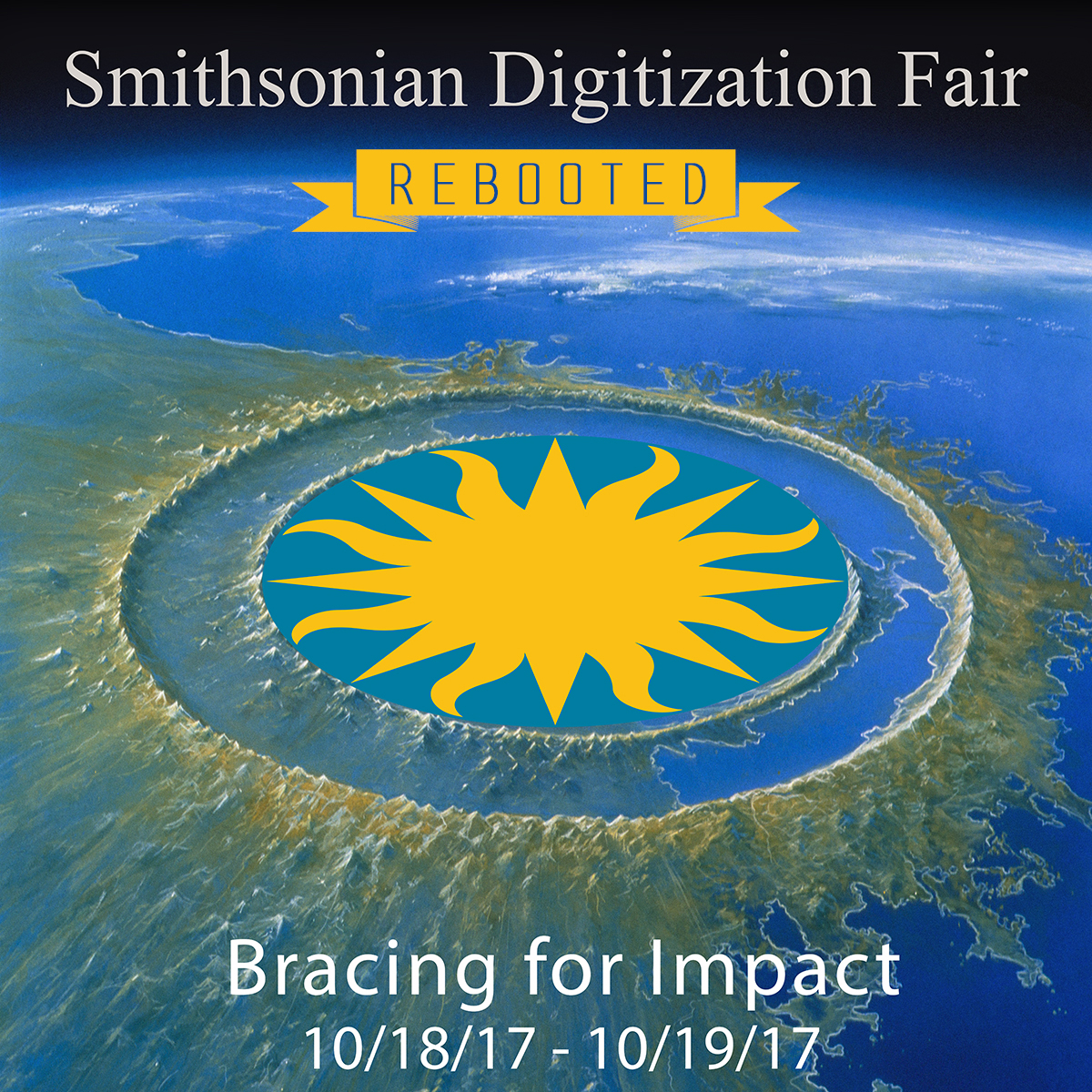 View the entire archived webcast at the DPO's YouTube channel https://youtu.be/Bnb54UdSU9Y
Bracing for Impact: Digitizing Collections to Change Lives!
October 18th and 19th, 9:00 AM to 5:00 PM EDT
Washington, DC
How can digitized collections be used to sustain the environment, revitalize cultures, change education or cultivate civic engagement?
What impact can these collections have on key challenges such as social justice, human migration or worldwide pandemics?
Where can these collections spur economies and seed innovation?
Museums, archives and libraries know how to make digital collections accessible. They are less certain of how to make them influential.
Our new challenge is demonstrating how digitized collections can change lives.
This challenge is the theme of the 2017 Smithsonian Digitization Fair. Sponsored by the Smithsonian's Digitization Program Office, this two-day event will explore how digitized collections can affect lives in significant and measurable ways by:
Showcasing examples where digitized collections have initiated creativity, innovation and change in some area of human endeavor;

Exploring ways museums, archives and libraries can maximize the impact of their digitized collections; and

Investigating ways museums, archives and libraries can measure the impact of their digitized collections
The Fair will be held at the Smithsonian's S. Dillon Ripley Center (1100 Jefferson Dr., SW, Washington DC) on both days.  Day One will include panels and keynote addresses by experts from outside the Smithsonian.  Day Two will include talks by Smithsonian experts and an exhibit of digitization efforts at the Smithsonian.
 
Questions? digifair2017@si.edu
 
We look forward to seeing you in October!