2019 Smithsonian Digitization Conference
October 2nd and 3rd
Washington, DC
tweet: #SIDigi2019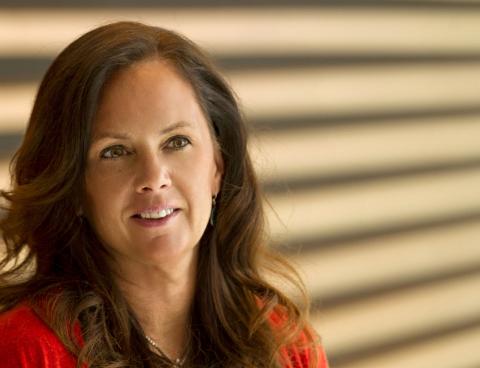 Jane Alexander
Chief Digital Information Officer for The Cleveland Museum of Art
Jane Alexander is the Chief Digital Information Officer for The Cleveland Museum of Art (CMA). As CIO, Jane is responsible for creating awe inspiring and iterative digital projects that support a vision of innovation, technology implementation, and digital transformation that best exemplifies the mission of CMA. With an eye toward organizational transformation, Jane spearheads the strategy, concept, design, and implementation of interactive experiences. Additionally, she leads the department that oversees applications, technical, media and support services.
Since 2012, Jane has led the many iterations of ARTLENS Gallery, the multifaceted, innovative experience that inspires visitors to the museum to look closer and dive deeper in order to establish a connection with the museum's extensive collection. Using award winning and cutting edge digital technology, the ARTLENS Gallery seamlessly integrates fun and learning while endowing visitors with helpful skills to enhance their appreciation of the art throughout the museum. In 2019, Jane led the CMA's comprehensive Open Access initiative, which allows the public to share, collaborate, remix, and reuse high resolution images of 30,000 public domain artworks and metadata for 61,000 artworks for commercial and noncommercial purposes. Both of these projects have won numerous national and international awards and have been featured in a wide variety of national publications.
Jane is a frequent speaker at local, national, and international conferences and is a member of various boards including the National Gallery Singapore and The Digital Value Institute. Jane holds a Bachelor's of Science and a Master's of Science in Applied Mathematics as well as a Bachelor's of Arts in Architecture from Columbia University. Before moving to Cleveland, Jane developed and directed Columbia University's acclaimed distance education program, as well as led the development of university wide resources for instructional technology and methodology.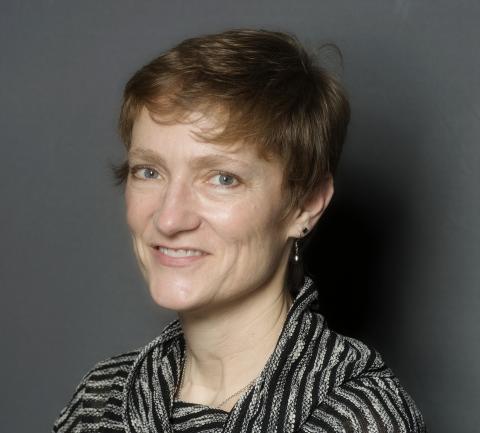 Bonnie Berkowitz
Graphics Reporter from The Washington Post
Bonnie Berkowitz is a reporter in the Graphics department of The Washington Post. She has written visual stories for nearly every section of the paper (including Food, even though she's a terrible cook). She came to The Post from The Miami Herald and spent many years in Sports departments before moving to Graphics in 2009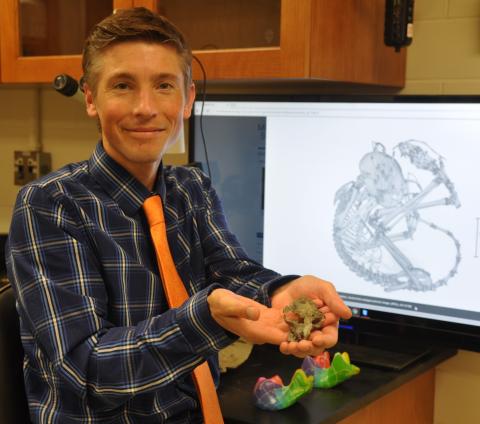 Doug Boyer
Associate Professor, Department of Evolutionary Anthropology, Duke University
Doug Boyer is an associate professor in Duke's department of Evolutionary Anthropology. In 2013, he founded MorphoSource.org, a self-service open repository for 3D data representing museum specimens. He is the current director of the site, the development and management of which is handled collaboratively with Duke Library's Digital Repository Program. The goal of MorphoSource is to create a genbank-like resource for archiving digital imagery of physical objects and to change the culture of data sharing in object-based research such as studies of fossils and cultural heritage objects. He worked as staff in a traditional museum setting doing specimen conservation from 1997-2002 and still collects and studies new fossils.  Since 2005, he has been gaining experience creating and working with 3D imagery using CT and laser scanning, including setting up and initially directing Duke's microCT facility in 2012. His lab generates 50-100 scans/month related to research on the evolutionary history of primates that are archived on MorphoSource.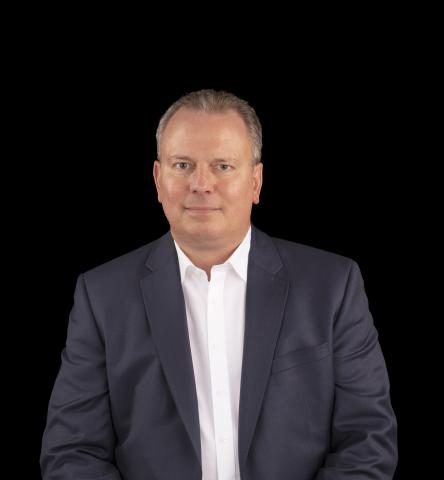 Deron S. Burba
Chief Information Officer, Smithsonian Institution
Deron Burba is the Smithsonian's Chief Information Officer, leading the Institution's broad technology program including the Digitization Program Office which is mass digitizing the Institution's collections and working on the challenge of scaling up 3D digitization. His office also includes the Research Computing program and Data Science Lab which works with Smithsonian researchers to use high performance computing and big data techniques including machine learning. His office runs the Institution's Digital Asset Management System (DAMS) and a key digital platform that enables 14 million museum and archive collections to be searched and showcased on Smithsonian web sites and mobile apps. His office also oversees the Institution's information technology systems including computer facilities, web infrastructure, voice and data networks, and applications and technologies supporting the diverse needs of the Smithsonian's mission.
Before becoming the CIO in February of 2012, Deron directed the Smithsonian's Office of System Modernization. He oversaw implementation of major technology solutions, including the Enterprise Resource Planning system, the Digital Asset Management System, and the Enterprise Digital Asset Network (EDAN).
Deron came to the Smithsonian from the U.S. Patent and Trademark Office. As director of the Patent Reengineering Systems Division, he pioneered electronic filing of patent applications and secure online access to application status.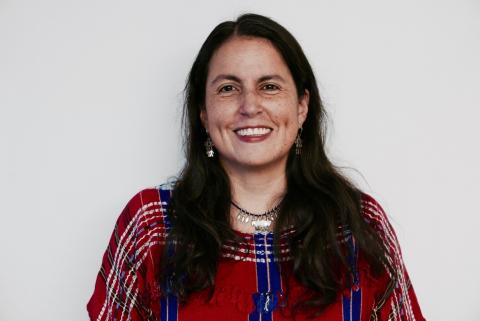 Amalia Córdova
Latinx Digital Curator for New and Emerging Media, Smithsonian Institution
Amalia Córdova is the Latino digital curator for New and Emerging Media at the Smithsonian Institution's Center for Folklife and Cultural Heritage. She co-curates the Smithsonian Mother Tongue Film Festival. She previously developed Latin American programs at the Film + Video Center of the Smithsonian National Museum of the American Indian in New York City, that presented the Native American Film + Video Festival. Her research focuses on the circulation and preservation of Indigenous Cinemas, and has been featured in publications such as New Documentaries in Latin America (2014), Film Festival Yearbook 4: Film Festivals and Activism (2012) and Global Indigenous Media (2008). She holds a Ph.D. in Cinema Studies and an M.A. in Performance Studies, both from New York University. She is from Santiago, Chile/Wallmapu.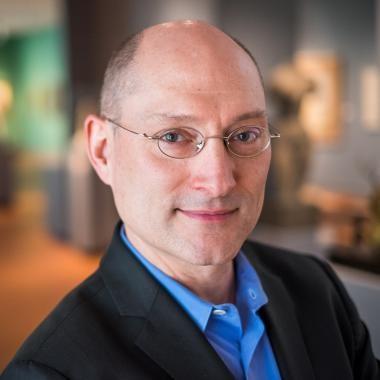 John Davis
Provost and Under Secretary for Museums, Education, and Research, Smithsonian Institution
John Davis is the Provost and Under Secretary for Museums, Education, and Research. He is responsible for all of the national museums, the scholarly and scientific research centers, the Office of Fellowships and Internships, Smithsonian Archives and Libraries, the Office of International Relations, and all programs in Education and Access. His office provides programmatic and administrative leadership across the areas of art, culture, history, and science. Davis is currently responsible for many of the Smithsonian's highest priority projects and initiatives, including the pan-Institutional American Women's History Initiative, highlighting the contributions of women to the social, cultural, intellectual, scientific, economic, and political life of the United States, the Smithsonian Year of Music 2019, spotlighting the diverse music collections of the Smithsonian, and the Smithsonian's participation in America 250, commemorating and celebrating the official semiquincentennial of American Independence.
Davis, a historian specializing in the art and architecture of the United States, served for 25 years on the faculty of Smith College, teaching in the fields of art history and American Studies.  Prior to his Smith appointment, he taught at Princeton and Columbia Universities.
Davis has been an advocate of increasing the international profile of American art and culture, serving as a visiting professor in Belgium, France, and Japan.  Between 2015 and 2017, he moved to Paris as the first Executive Director of the Terra Foundation for American Art's European Center and Library, where he directed the Foundation's global academic programs and giving in Europe, Asia, and Australia.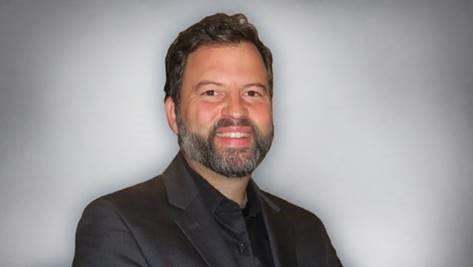 Paul Debevec
Senior Staff Engineer, Google
Paul Debevec is a Senior Staff Engineer at Google on the Daydream team, and Adjunct Research Professor of Computer Science in the Viterbi School of Engineering at the University of Southern California, working within the Vision and Graphics Laboratory at the USC Institute for Creative Technologies. Debevec's computer graphics research has been recognized with ACM SIGGRAPH's first Significant New Researcher Award in 2001 for "Creative and Innovative Work in the Field of Image-Based Modeling and Rendering", a Scientific and Engineering Academy Award in 2010 for "the design and engineering of the Light Stage capture devices and the image-based facial rendering system developed for character relighting in motion pictures" with Tim Hawkins, John Monos, and Mark Sagar, and the SMPTE Progress Medal in 2017 in recognition of his achievements and ongoing work in pioneering techniques for illuminating computer-generated objects based on measurement of real-world illumination and their effective commercial application in numerous Hollywood films. In 2014, he was profiled in The New Yorker magazine's "Pixel Perfect: The Scientist Behind the Digital Cloning of Actors" article by Margaret Talbot. In 2019, Paul received a second Academy Award for Scientific and Technical Achievement for the invention of the Polarized Spherical Gradient Illumination facial appearance capture method, along with Xueming Yu, Wan-Chun Alex Ma, and Timothy Hawkins.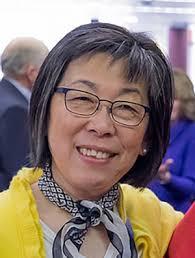 Kayo Denda
Librarian for Women's Gender and Sexuality Studies, Rutgers University Libraries
Kayo Denda is Head of the Margery Somers Foster Center and Librarian for Women's Gender and Sexuality Studies at Rutgers University Libraries and affiliate faculty of the Women's and Gender Studies Department. She has presented and published in representation of fugitive literature and interdisciplinary works in library catalogs and on collection development of non-traditional materials such as posters published by international women's activist organizations. More recently, she is dedicated to developing co-curricular initiatives on visual technology and networked culture among Rutgers students, while challenging them to engage with structures of inequality including alternative accounts of race, gender, class, sexuality and religion.
Denda is the recipient of the Fellowship in Museum Practice from Smithsonian Center for Learning and Digital Access (2019). She has received the Career Achievement and Significant Achievement awards from the American Library Association, Association of College and Research Libraries, Women and Gender Studies Section and Distinguished Service Award from the New Jersey Library Association.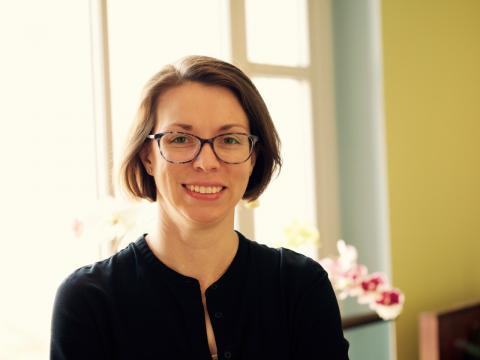 Rebecca Dikow
Research Data Scientist, Biodiversity
Rebecca Dikow is a Research Data Scientist and leads the Smithsonian Institution Data Science Lab within the Office of the CIO. She is working with Smithsonian scientists and scholars to conduct data-intensive research, including in the areas of biodiversity genomics and machine learning. She has a B.S. in Biology from Cornell University and a Ph.D. in Evolutionary Biology from the University of Chicago. She is also an affiliated faculty member in the George Mason University School of Systems Biology. The Data Science Lab works with researchers across the Smithsonian to use big-data techniques to generate insights from their data, whether they are derived from genome sequencing, ecological sensors, or digitized museum objects and archives. The Data Science Lab also coordinates extensive computational training to the Smithsonian community.
Website: https://datascience.si.edu/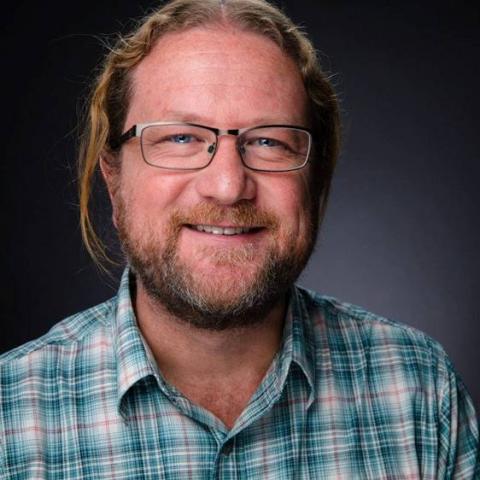 Greg Downing
Founder, Hyperacuity
Greg Downing works both creatively and technically. He specializes in image-based 3D technologies and computational photography techniques applied to VR and AR. His AR/VR work has focused on expressing Cultural Heritage and Museum Interpretation. His environment work can be seen in the first Oscar winning VR experience "Carne Y Arena". His Light Field work can be seen in Google VR's "Welcome to Lightfields". His cinematography can be seen in a number of VR films as well as IMAX. His photographic work, Fulldome and VR installations have been seen in a number of museums all over the world. His CGI work has been in a number of Hollywood Blockbusters. He is finding inspiration at the intersection of Art, Science, Technology and Culture.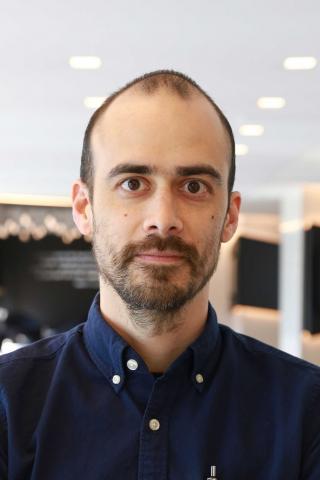 Gabriel Florit
Graphics Reporter from The Washington Post
Gabriel Florit is a graphics reporter working with augmented reality. Before joining The Washington Post in March 2017, he spent four years as a graphics reporter at the Boston Globe.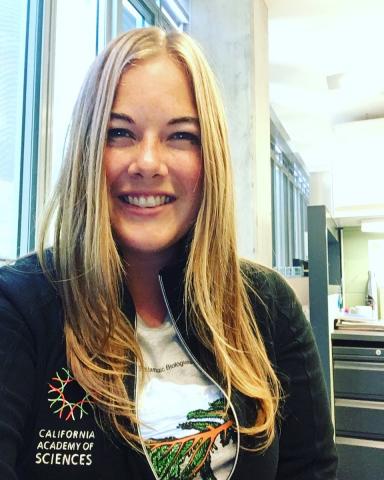 Allison Fritts-Penniman
Postdoctoral Fellow at the California Academy of Sciences
Dr. Allison Fritts-Penniman just completed her tenure as a National Science Foundation Postdoctoral Fellow at California Academy of Sciences and is now a Biology Instructor at Mt. Hood Community College.She also works part time as an educational designer for The Hydrous, an ocean education non-profit (www.thehydro.us). Allison received her Bachelor's degree in 2008 from Cornell University and her PhD in 2016 from UCLA. She is passionate about science education and communication, particularly when it comes to helping people understand why and how we should conserve coral reefs.She uses digitized specimens from coral reefs to teach about the biology and ecology of these diverse and important ecosystems, and has an online citizen science project that engages the public in collecting data for her research on ecology, taxonomy, and biogeography. In her free time,she loves live music, bike rides, cooking, camping, and occasionally brewing beer with her fellow scientists.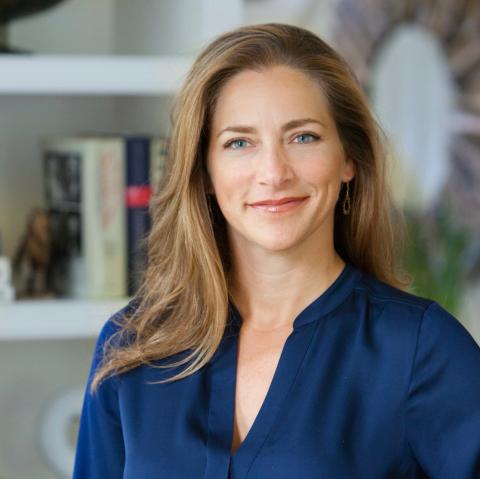 Rachel Goslins
Director, Arts and Industries Building, Smithsonian Institution
Rachel Goslins is the Director of the Arts & Industries Building at the Smithsonian Institution. She brings over 20 years of diverse experience in the creative industries, social impact, program management, law and international and domestic public policy to the position, and is specifically focused on helping to develop programs and exhibits focused on creativity and innovation for the building, which has lain dormant on the National Mall for more than a decade. Prior to her appointment, Rachel served as Executive Director of the President's Committee on the Arts and the Humanities, an advisory committee to the President Obama on cultural policy, from 2009 until late 2015. Under her management, the Committee launched three major national initiatives in education and cultural diplomacy, facilitated significant private investment in the arts and humanities, and spearheaded a successful campaign to use high-profile artists, actors and musicians as advocates for arts education. Previously, Rachel founded a documentary production company, directing feature documentaries and working on productions for the Public Broadcasting Service, the Discovery Channel, the National Geographic Channel, and History. She also served as the Director of the Independent Digital Distribution Lab, a joint PBS/ITVS project. Before working in the arts, Rachel was an international copyright attorney with Gibson, Dunn and Crutcher and the U.S. Copyright Office. Rachel received her B.A. in English Literature and her J.D. from UCLA's School of Law. She serves on the Advisory Boards for the Institute for Contemporary Art in Richmond VA and the Halcyon Social Impact Incubator in Washington D.C., and is a 2012 Henry Crown Fellow of the Aspen Institute.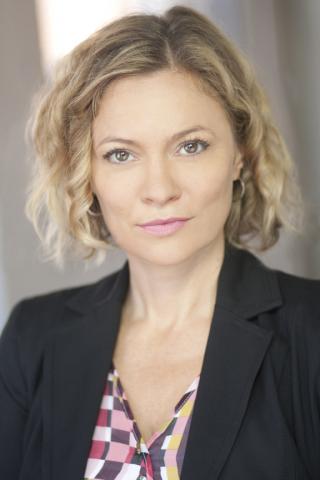 Amy Hedrick
CEO and Co-Founder, Cleanbox Technology
Amy Hedrick is CEO and Co-Founder of Cleanbox Technology. As a thought leader providing insights into immersive technology, she brings solutions and innovation in smart tech hygiene. Having led multiple teams from project inception and execution through profitable completion, she has proven herself an effective leader in diverse venues over the past decade.
Most recently, Amy was Manager of Content and Digital Media for the think tank division of Li and Fung, a leading global consumer goods sourcing and manufacturing company based in Hong Kong. Her expertise includes conducting bespoke research and C-level reports within technology, retail, and cross-genre applications. Amy was one of four writers for the Fung Business Intelligence Center (FBIC).
Amy spent her early career working with international aid organizations, managing multiple teams of 50-150 healthcare, construction, and emergency intervention professionals, and overseeing direct-aid projects. Amy has worked in fundraising in both the profit and non-profit sectors.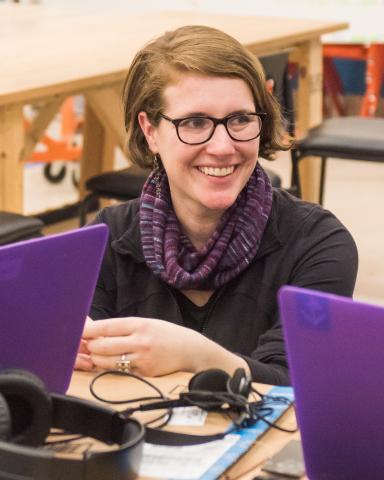 Amy Hurst
Associate Professor, New York University
Dr. Amy Hurst is an Associate Professor at New York University with a joint appointment in the Department of Occupational Therapy in the Steinhardt School of Culture, Education and Human Development and the Department of Technology, Culture and Society in the Tandon School of Engineering. She is the director of the Ability Project, an interdisciplinary research space dedicated to the intersection between disability and technology.  Dr. Hurst is passionate about understanding current social problems and identifying opportunities for technology to empower individuals impacted by those problems. Her work sits at the intersection of assistive technology, interaction design, and engineering education. She received her M.S. and Ph.D. in Human-Computer Interaction from the Human-Computer Interaction Institute at Carnegie Mellon and a B.S. in Computer Science from the Georgia Institute of Technology.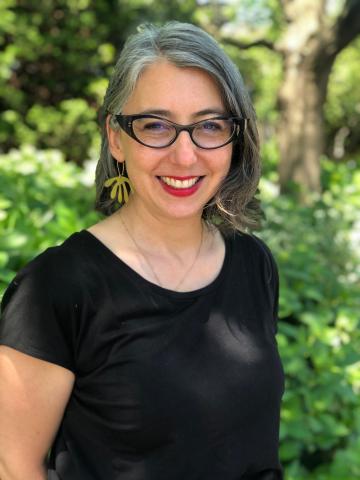 Effie Kapsalis
Senior Digital Program Officer for Digital Strategy, Smithsonian Institution
Effie Kapsalis is the Senior Digital Program Officer in the Smithsonian's Office of the Provost and leads the digital strategy for the American Women's History Initiative (AWHI), the first pan-Smithsonian initiative launched under the Smithsonian's strategic goal, "Reach 1 billion people a year with a digital-first strategy." She is leading a pan-Smithsonian data initiative to integrate the Smithsonian's collections metadata into the Semantic Web and Wikipedia. She is working on incorporating user-centered design practices into digital development across the Smithsonian. While participating in the Smithsonian's Emerging Leaders Development Program, she conducted critical research demonstrating the benefits of open cultural heritage, which was released at SXSW 2016. She has a decade of experience in the private tech sector in educational and training software development, and received her Master of Industrial Design where she developed a life-long love for human-centered design.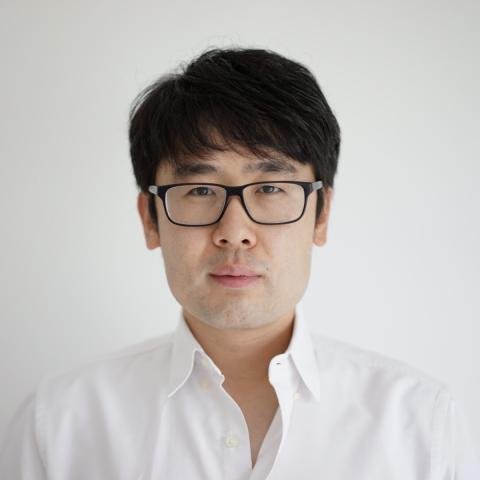 Jacob Kim
Web and Digital, Hirshhorn Museum and Sculpture Garden
Jacob Kim is the webmaster at Smithsonian's Hirshhorn Museum and Sculpture Garden, the National Museum of Modern Art, where he works on the design, development, and execution of web and digital projects.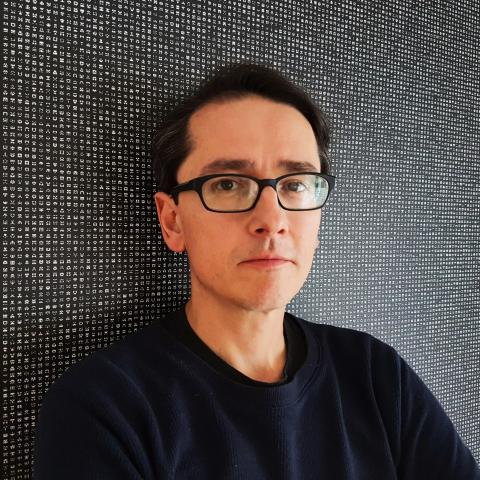 Mario Klingemann
Artist
Mario Klingemann is an artist who uses algorithms and artificial intelligence to create and investigate systems. He is particularly interested in human perception of art and creativity, researching methods in which machines can augment or emulate these processes. Thus his artistic research spans a wide range of areas like generative art, cybernetic aesthetics, information theory, feedback loops, pattern recognition, emergent behaviours, neural networks, cultural heritage data and storytelling.
He was artist in residence at the Google Arts & Culture Lab, winner of the Lumen Prize Gold 2018, the British Library Labs Creative Award and has been recognized as a pioneer in the field of AI art. His work has been featured in art publications as well as academic research and has been shown in international museums and at art festivals such as Ars Electronica, the ZKM, the Photographer's Gallery, Collección Solo Madrid, Nature Morte Gallery New Delhi, the State Hermitage Museum, the Barbican, Mediacity Biennale Seoul, theBritish Library, the MoMA, and the Centre Pompidou.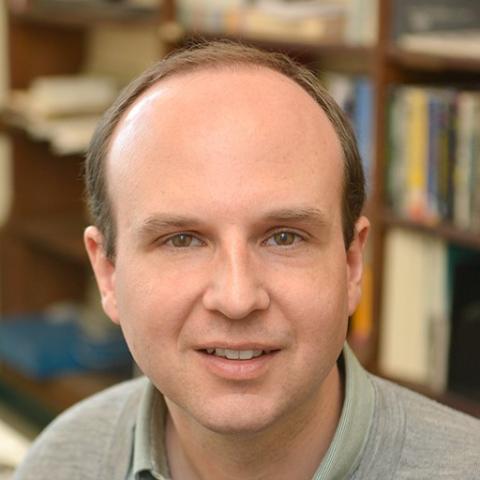 Peter Leonard
Director, Yale University's Digital Humanities Lab
Peter Leonard is the founding Director of Yale University Library's Digital Humanities Laboratory. A recipient of a Google Digital Humanities Research Award, he has served as a Fulbright Fellow and an Aspen Ideas Festival Scholar, and completed his doctoral work in literature at the University of Washington.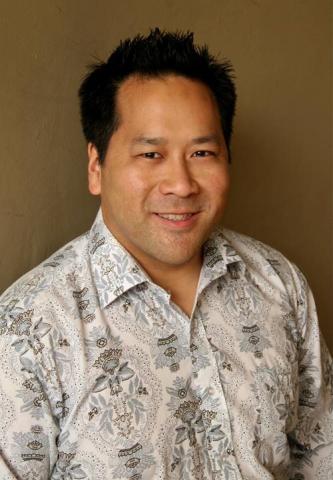 Andrew Lih
Wikipedia Strategist and Associate Professor, American University
Andrew Lih is a digital media strategist, author of The Wikipedia Revolution: How a bunch of nobodies created the world's greatest encyclopedia and a noted expert in online collaboration, digital news innovation and linked open data. He was the recipient of the U.S. National Archives Citizen Archivist of the Year award and a Knight Foundation grant for his work with Wikipedia and cultural institutions. He was the inaugural Wiki Education Foundation research fellow in 2015.
He has been associate professor journalism at the University of Southern California, American University and Hong Kong University, and started the new media program at the Columbia University Graduate School of Journalism in 1995. His multimedia reporting of China and the 2008 Beijing Summer Olympics has appeared in the Wall Street Journal newspaper and website.
A veteran of AT&T Bell Laboratories, he was the founder of one of the first web startups, the online New York City guide – NY.com. He has been a speaker at South by Southwest (SXSW), the Online News Association, TEDx and Wikimania and his work and commentary has appeared in outlets such as The New York Times, The Wall Street Journal, Quartz and The Washington Post.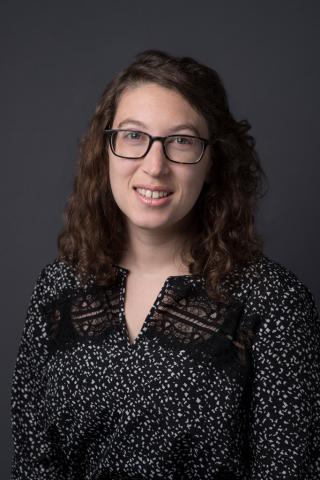 Leigh Ann Mesiti
Assistant Manager of Research and Evaluation, Museum of Science Boston
Leigh Ann Mesiti is the Assistant Manager of Research and Evaluation at the Museum of Science, Boston (MOS), where she has worked for the past nine years. During that time, she's conducted research and evaluation for a range of MOS exhibitions and programming, as well as multi-institutional studies for a national network. At the Museum, Leigh Ann collaborates with in-house exhibit teams to design and prototype new interactive exhibits. Her role on these projects, and many others, involves a commitment to improving the accessibility of public spaces and programming for all visitors, including people with disabilities.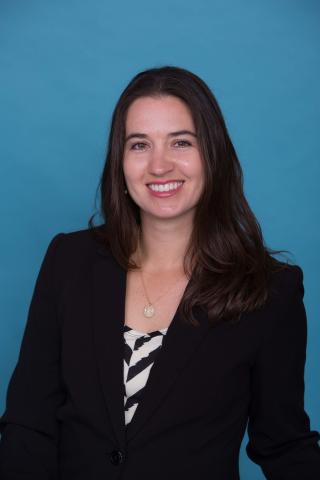 Christin Murphy
Research Scientist, Naval Undersea Warfare Center Division
Dr. Christin Murphy is the head of the Signal Processing and Algorithm Development Branch for the Naval Undersea Warfare Center in Newport, Rhode Island. She received her Ph.D. in biological oceanography from the University of South Florida's College of Marine Science. She is a Fulbright scholar and a National Science Foundation Graduate Research Fellow and received the Navy's Top Scientists of the Year Emergent Investigator Award in 2017. Dr. Murphy specializes in the sensory biology of marine organisms.She leads the Navy's Bio-Inspired Research and Development Lab and works with museums and aquariums to make designs found in nature more accessible for engineering work in bio-inspired technology.
Safiya Umoja Noble
Associate Professor, UCLA, Depts. of Information Studies and African American Studies
Dr. Safiya Umoja Noble is an Associate Professor at UCLA in the Departments of Information Studies and African American Studies. She is the author of a best-selling book on racist and sexist algorithmic bias in commercial search engines, entitled Algorithms of Oppression: How Search Engines Reinforce Racism (NYU Press), which has been widely-reviewed in journals and periodicals including the Los Angeles Review of Books, featured in the New York Public Library 2018 Best Books for Adults (non-fiction), and recognized by Bustle magazine as one of 10 Books about Race to Read Instead of Asking a Person of Color to Explain Things to You.
 
Safiya is the recipient of a Hellman Fellowship and the UCLA Early Career Award. Her academic research focuses on the design of digital media platforms on the internet and their impact on society. Her work is both sociological and interdisciplinary, marking the ways that digital media impacts and intersects with issues of race, gender, culture, and technology. She is regularly quoted for her expertise on issues of algorithmic discrimination and technology bias by national and international press including The Guardian, the BBC, CNN International, USA Today, Wired, Time, Full Frontal with Samantha Bee, The New York Times, and Virginia Public Radio, and a host of local news and podcasts, including Science Friction, and Science Friday to name a few. Recently, she was named in the "Top 25  Doers, Dreamers, and Drivers of 2019" by Government Technology magazine.
 
Dr. Noble is the co-editor of two edited volumes: The Intersectional Internet: Race, Sex, Culture and Class Online and Emotions, Technology & Design. She currently serves as an Associate Editor for the Journal of Critical Library and Information Studies, and is the co-editor of the Commentary & Criticism section of the Journal of Feminist Media Studies. She is a member of several academic journal and advisory boards, including Taboo: The Journal of Culture and Education. She holds a Ph.D. and M.S. in Library & Information Science from the University of Illinois at Urbana-Champaign, and a B.A. in Sociology from California State University, Fresno where she was recently awarded the Distinguished Alumni Award for 2018.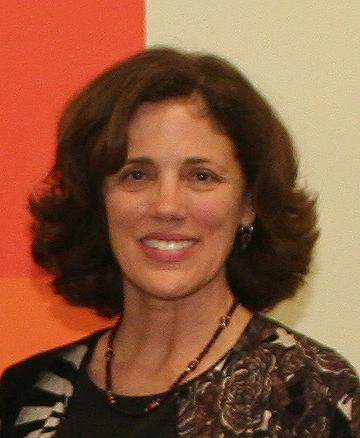 Stephanie L. Norby
Director, Smithsonian Center for Learning and Digital Access
Stephanie L. Norby is the director of the Smithsonian Center for Learning and Digital Access, where she oversees Institution-wide initiatives and programs, including publications, education events, educational websites and online conferences, heritage month celebrations and national and international education partnerships. Her office has produced the Smithsonian Learning Lab, a Web-based platform designed for educators, students and lifelong learners to discover, create and share ideas and knowledge drawn from more than a million Smithsonian resources and tools for customizing them. Norby has partnered on national educational programs with the Pearson Foundation, the Massachusetts Institute of Technology, Microsoft Partners in Learning and the Council of Chief State School Officers.
Norby previously worked in the Kansas City, Mo., School District as director of curriculum, professional development and assessment. In this position, she was responsible for developing the K–12 curriculum and assessments in all subjects, major curriculum purchases, including library resources and textbooks, professional development for 4,000 educators and paraprofessionals, and development of magnet-school themes and programs. She received her Bachelor of Science from the University of California at Davis and a Master of Arts in history from the University of Missouri. She also attended graduate school in education at California State University, Long Beach and in museum studies at the University of Kansas.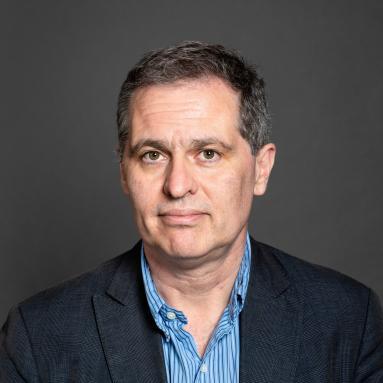 Ian Owens
Deputy Director, National Museum of Natural History
Dr. Ian Owens is Deputy Director at the Smithsonian's National Museum of Natural History with responsibilities spanning collections, research, exhibitions, education and operations. Prior to joining the Smithsonian in January 2019, Dr. Owens was the Director of Science at the Natural History Museum in London, where he led a number of major initiatives in digital collections.
His own research interests are in the evolution and ecology of birds, particularly natural selection in wild populations and large-scale patterns in biodiversity. Before moving to the Natural History Museum in London, Dr. Owens held a chair in Evolutionary Ecology at Imperial College London and was the Head of Department of Imperial's Department of Life Sciences, as well as deputy-Director of the NERC Centre for Population Biology.
Dr. Owens received his training at the Universities of Liverpool and Leicester in the UK and held a NERC Research Fellowship to work at the Institute of Zoology and University College London. He was awarded the Scientific Medal of the Zoological Society of London in recognition of his contributions to the field of study on the large-scale patterns of diversity and evolution in vertebrates, particularly birds.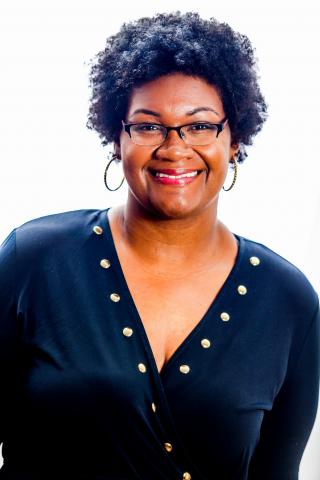 Latoya Peterson
CXO/Cofounder at Glow Up Games
Latoya Peterson lives at the intersection of emerging technology and culture. Named one of Forbes Magazine's 30 Under 30 rising stars in media, she is best known for the award winning blog Racialicious.com - the intersection of race and pop culture. She is cofounder and CXO at Glow Up Games, a creative studio focusing on telling beautifully crafted stories using mobile, AR/VR, AI, and other emerging technologies. In 2018, she soft launched AI in the Trap, a collaborative art project that explores the future of artificial intelligence and predictive policing through a hip-hop lens.
Previously, she was the Deputy Editor, Digital Innovation for ESPN's The Undefeated, an Editor-at-Large at Fusion, and the Senior Digital Producer for The Stream, a social media driven news show on Al Jazeera America. In 2016, she produced a critically acclaimed YouTube series on Girl Gamers that was highlighted on Spotify.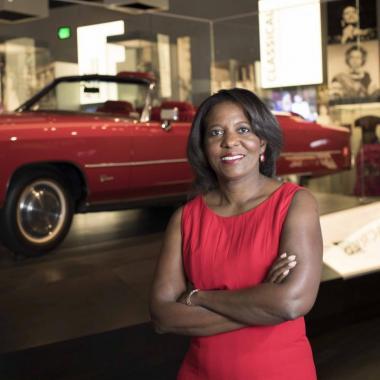 Dwandalyn Reece
Curator of Music & Performing Arts, National Museum of African American History and Culture
Dr. Dwandalyn R. Reece is Curator of Music and Performing Arts at the Smithsonian Institution's National Museum of African American History and Culture and curated the museum's permanent exhibition, Musical Crossroads for which she received the Secretary's Research Prize in 2017. Reece has collaborated with other SI units on such programs as the 2016 NMAAHC Grand Opening Festival, Freedom Sounds: A Community Celebration and the 2011 Folklife Festival program, Rhythm &Blues: Tell it Like It Is. She is chair of the SI pan-institutional group Smithsonian Music and is currently working on the NMAAHC and Smithsonian Folkways collaboration, The Smithsonian Anthology of Hip-Hop and Rap, and serving as co-curator of the Smithsonian Year of Music.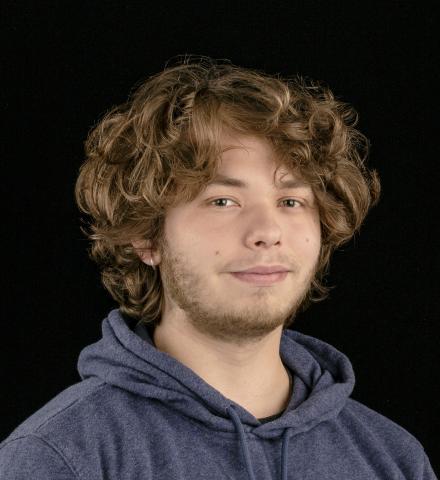 Stuart Richardson
Undergraduate student, University of Utah
Stuart Richardson is currently a sophomore at the University of Utah studying Video Game Production. Starting in high school, he has produced multiple pieces of educational software for virtual reality platforms teaching users about a wide variety of topics such as art history, physics, and the Apollo 11 moon mission. In his experience with educational virtual reality development, he has been working to use that tool to make educational content more accessible for as many people as possible. He is currently keeping busy with new projects in the same vein as previous ones.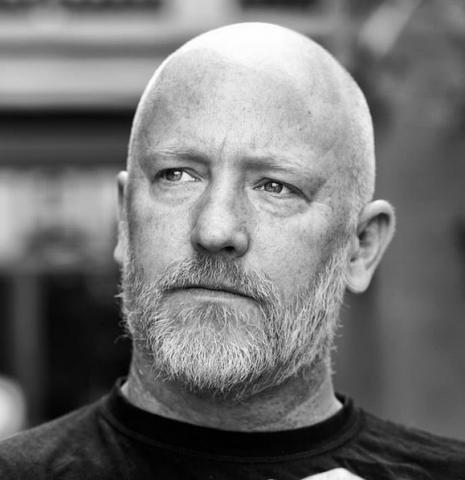 Alexander Rose
Executive Director, The Long Now Foundation
Alexander Rose is the director of The Long Now Foundation where he has spent the last two decades as project designer and manager for the 10,000 Year Clock. Alexander shares several design patents on the 10,000 Year Clock with Danny Hillis, the first prototype of which is in the Science Museum of London, and the monument scale version is now under construction in West Texas.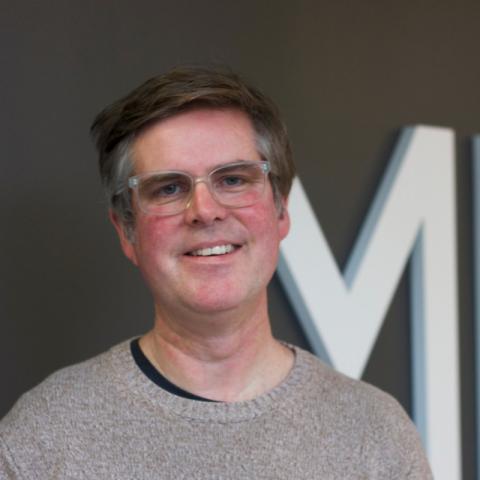 Ed Summers
Research Faculty, Maryland Institute for Technology in the Humanities
Ed Summers has been working for two decades helping bridge the worlds of libraries and archives with the World Wide Web. During that time Ed has worked in academia, start-ups, corporations and the government. He is interested in the role of open source software, community development and open access to enable digital curation. Ed has a MS in Library and Information Science and a BA in English and American Literature from Rutgers University. He is also a PhD student in the UMD iSchool where he studies web archiving practices.
Prior to joining MITH Ed helped build the Repository Development Center (RDC) at the Library of Congress. In that role he led the design and implementation of the NEH funded National Digital Newspaper Program's web application, which provides access to 8 million newspapers from across the United States. He also helped create the Twitter archiving application that has archived close to 500 billion tweets (as of September 2014). Ed created LC's image quality assurance service that has allowed curators to sample and review over 50 million images. He served as a member of the Semantic Web Deployment Group at the W3C where he helped standardize SKOS, which he put to use in implementing the initial version of LC's Linked Data service.
Ed likes to use experiments to learn about the web and digital curation. Examples of this include his work with Wikimedia Labs on Wikistream (which helps visualize the rate of change on Wikipedia); and congressedits, which allows Twitter users to follow edits being made to Wikipedia from the Congress. You can find out more about what Ed is up to by following his blog, his Twitter stream, and his software development activity on Github.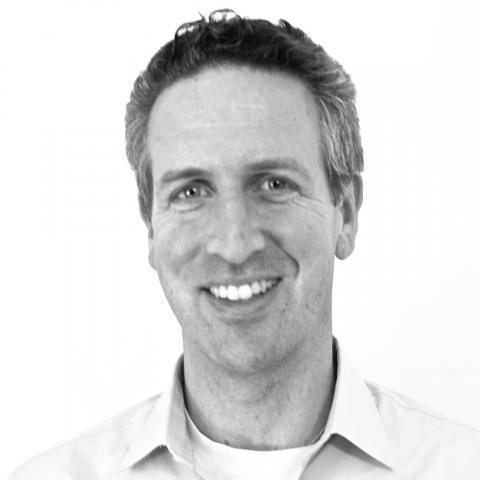 Chad Weinard
Mellon Manager of Digital Initiatives of Williams College Museum of Art
Chad Weinard is a technologist and strategist for museums. His recent work explores collections, cultural data, museum infrastructures, creative technology and the intersection of digital humanities and data science. He's currently directing WCMA Digital, a three-year project to enhance engagement through digital collections and data at the Williams College Museum of Art. He's led development of mobile, web, social, video and in-gallery digital experiences at the North Carolina Museum of Art and a wide range of other museums, through the Balboa Park Online Collaborative. His background is in fine arts, art history, design and web development; he studied the history of modern and contemporary art at the Institute of Fine Arts, NYU (ABD) and interaction design at ITP, NYU.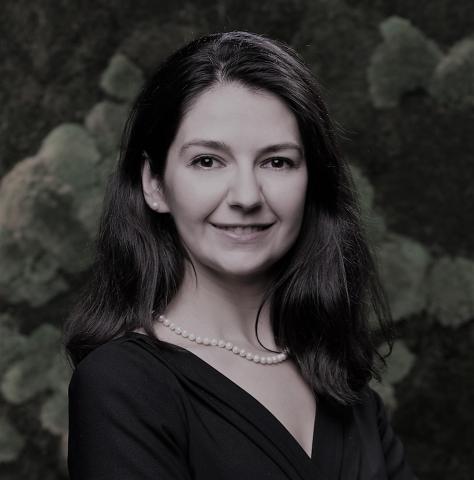 Cezara Windrem
Innovation Catalyst & Head of VR, AARP Innovation Labs
Cezara Windrem is an innovation and product executive employing immersive media and spatial computing to create valuable solutions that span generations.
She heads up the work in virtual reality at AARP Innovation Labs, and is the creator of Alcove - a simple and accessible platform of curated content that takes into account the needs and considerations of an ageless consumer, and brings cross-generational families together in VR. Alcove's mission is to make VR accessible for all, and to allow families to stay connected and share experiences even when they can't physically be together, or engage in due to cost, time, or mobility constraints.
Cezara's professional background is at the intersection of media and technology. She has over 15 years of experience applying human centered design and modern product management principles to create, lead, and scale products that enhance people's lives at work, and at home. Her educational background includes Global Management studies at the University of Oxford, and an MBA from Georgetown University. She previously spoke at various national and global events including SXSW, VRX, Games4Change, AWE.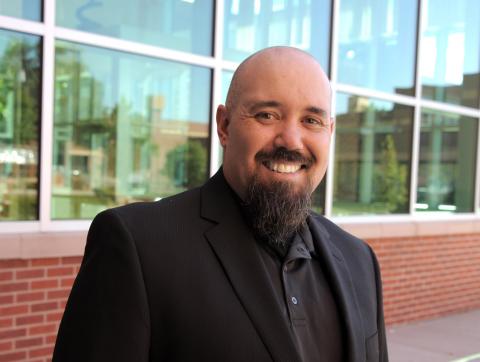 Sean Wybrant
Career and Technical Education teacher at William J. Palmer High School, Colorado
Sean Wybrant teaches students about computer science, video game design, and immersive technologies at William J. Palmer High School in Colorado Springs School District 11. From 2015 to 2019 Sean (with a lot of support) transformed his classroom into a fully equipped video game design studio where students have opportunities to create experiences for augmented, virtual, and mixed reality environments, record audio and motion capture, and build the future they want to inherit. In 2017 Sean was named the 2017 Colorado Teacher of the Year and was selected as a National School Board Association Top 20 to Watch. In 2018 he co-founded Open Reef Innovations and spends his summers teaching students in the Northern Mariana Islands about AR/VR/MR creation. He currently serves as an advisory on the Smithsonian National Portrait Gallery Teacher Advisory Board.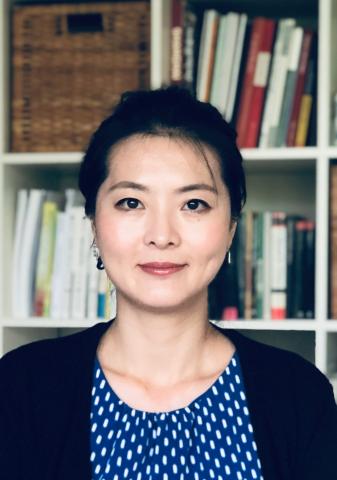 Jingmin Zhang
Research assistant at the Smithsonian's Freer-Sackler Gallery of Art
Dr. Jingmin Zhang currently works as a research assistant at the Smithsonian's Freer Gallery of Art and Arthur M. Sackler Gallery in Washington, D.C.
Since 2015, she has been working with Keith Wilson, Curator of ancient Chinese art, to develop a digital catalogue of the museum's outstanding ancient jade collection. The digital platform allows limitless image sharing, easy combination of art historical research with archival records, and links to related objects in this and other collections. The catalogue, which will include some 1000 entries, is divided into five period-based releases. Two volumes have been published and a third one is on the verge of being released.
Prior to joining the Freer, Jingmin worked as a graduate assistant in the Digital Humanities Lab at the University of Maryland, College Park. She explored different ways of using technology to enhance art historical teaching and research, including visualizing primary sources, such as diaries and original historical documents, through Google Earth maps.  
Jingmin holds a BA and MA in archaeology from Beijing University and a PhD in art history from the University of Maryland, College Park.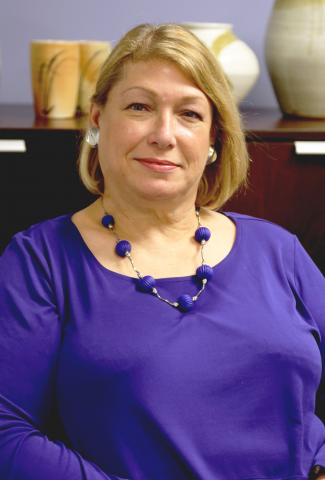 Beth Ziebarth
Director, Accessibility Program, Smithsonian Institution
Beth Ziebarth has a personal interest and professional responsibility in advocacy for people with disabilities. She currently serves as the director of Access Smithsonian. In her position, Beth develops and implements accessibility policy and guidelines for the Institution's 19 museums, the National Zoo, and nine research centers, ensuring that the Smithsonian's 30 million annual visitors experience a welcoming environment that accommodates individuals of all ages and abilities. Her work includes staff training on accessibility and disability topics, facility and program technical assistance, direct accessibility services, outreach and collaboration, and five signature programs for people with disabilities.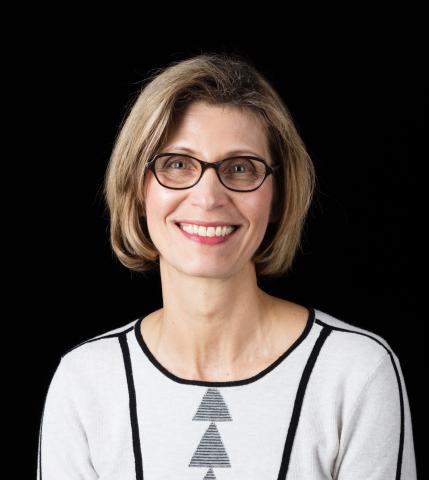 Diane Zorich
Director, Digitization Program Office, Smithsonian Institution
As Director of the Smithsonian's Digitization Program Office (DPO), Diane Zorich leads an expert team in digitizing Smithsonian collections to maximize their impact for the public. She oversees mass digitization, 3D digitization, and digitization assessment activities that develop and improve digitization processes across the Institution. Through partnerships and collaborations, she and her team ensure that digitized Smithsonian collections can be used with existing and emerging technologies to enable creativity, learning, insight, and innovation.
Prior to joining the Smithsonian, Diane worked as a cultural heritage consultant specializing in the digitization and delivery of cultural heritage online. She also served as data manager for the Association of Systematics Collections in Washington, D.C., and documentation manager at the Peabody Museum of Archaeology and Ethnology at Harvard University. She is past president and board member of the Museum Computer Network, and has published extensively on digitization, digital humanities centers, library/archive/museum collaborations, museum information policy, and intellectual property policy in the cultural heritage sector.