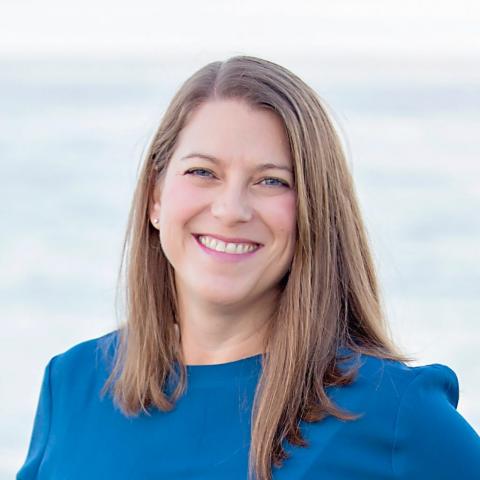 Dana Allen-Greil
Vice President of Marketing, Monterey Bay Aquarium
Dana Allen-Greil is Vice President of Marketing at the Monterey Bay Aquarium and teaches for the graduate museum studies programs at Tufts University and Johns Hopkins University. Her past positions include: Director of Digital Strategy at the Monterey Bay Aquarium; Chief of Web and Social Media at the National Archives; Senior Digital Outreach Producer at the National Gallery of Art ; Chief of Digital Outreach and Engagement at the Smithsonian's National Museum of American History; social media strategist and account director at Ogilvy Public Relations; and online communications coordinator at the Kaiser Family Foundation. Dana holds a bachelor's degree in English from St. Mary's College of Maryland and a master's degree in Museum Studies from The George Washington University. Dana has taught graduate courses at Georgetown University, George Washington University, Johns Hopkins University, and Tufts University. Her nonprofit board service includes: Secretary of the Board of Directors and Marketing Committee Chair for the Museum Computer Network, Editorial Advisory Board member for the Exhibitionist journal (affiliated with the National Association of Museum Exhibition), and Secretary and Treasurer for the Board of Directors of the Mid-Atlantic Association of Museums. Dana participated in the Getty Leadership Institute's NextGen program and has served as grant reviewer for IMLS and NEH.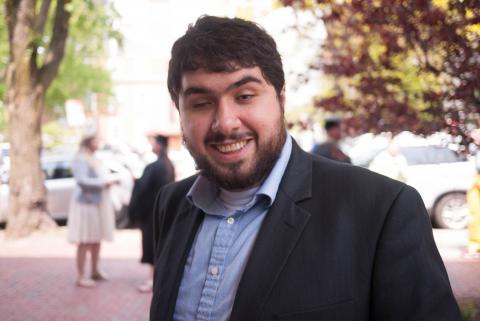 Sina Bahram
President, Prime Access Consulting, Inc.
Founder of the inclusive design firm Prime Access Consulting (PAC), Sina Bahram is an accessibility consultant, computer scientist, researcher, speaker, and entrepreneur. In 2012, Sina was recognized as a White House Champion of Change by President Barack Obama for his doctoral research work enabling users with disabilities to succeed in Science, Technology, Engineering, and Math (STEM) fields. Believing that accessibility is sustainable when adopted as a culture, not just a tactic, Sina and his team work with executive management, policy makers, engineering teams, content creators, designers, and other stakeholders within institutions to promulgate accessibility and inclusive design throughout the fabric of an organization. Under Sina's direction, PAC has helped over 100 organizations to meet and exceed their inclusivity goals, from the creation of accessible websites, mobile apps, mixed reality experiences, and immersive environments to achieving a comprehensive inclusive design methodology across the enterprise. In addition to serving on and chairing various boards, conferences, committees, and working groups across corporate, non-profit, and research entities, Sina collaborates with the United Nations and serves as an invited expert on the World Wide Web Consortium (W3C) Accessible Rich Internet Applications (ARIA) working group where he helps shape the next generation of digital accessibility standards and best practices. In 2021, Sina was selected to be a Mission: Astro Access ambassador, which aims to make space and space travel accessible to all. Consequently, Sina and his fellow ambassadors tested various accessibility and inclusive design strategies in microgravity aboard a 0G flight.
Twitter: @SinaBahram; Linkedin: https://www.linkedin.com/in/sinabahram/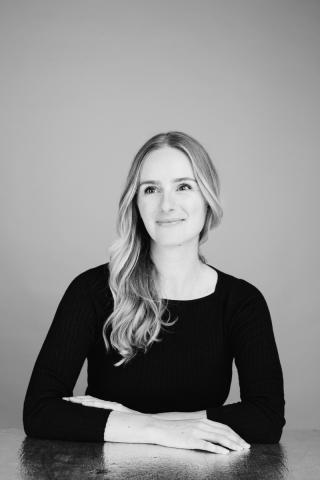 Elizabeth Barelli
Adobe, Head of Product Marketing Manager, 3D and AR
Elizabeth is the Head of Product Marketing Manager, 3D and AR, at Adobe. She has had the pleasure of developing products for creators for brands like Sony, Blurb and most recently, Medium. She spends her spare time in her art studio working on personal projects, advising organizations in the space of Art and Design, and philosophizing on the future of technology.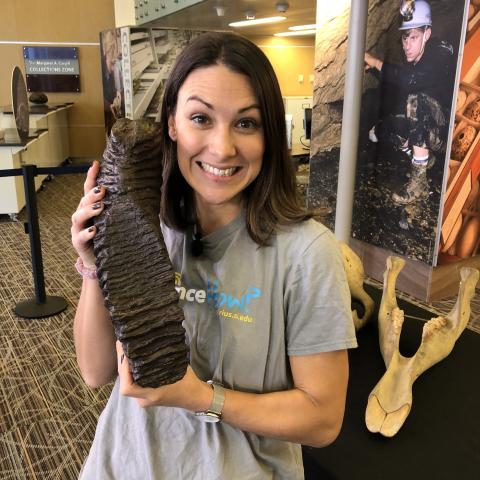 Maggy Benson
Distance Learning Manager in the Office of Education at Smithsonian NMNH
Maggy Benson is the Distance Learning Manager in the Office of Education at the Smithsonian's National Museum of Natural History. She focuses on digital education strategy and the design, production, and management of online learning resources, experiences, and programs. One popular program she produces and manages is Smithsonian Science How, a distance learning program for elementary students that's been shown to positively impact students' perceptions of what a scientist does and interest in science careers. In response to the Covid-19 pandemic, Maggy led the department's transition to all-digital programming, guiding a staff of more than 40 people to develop and implement distance-learning programs for families, students, teachers, and adults.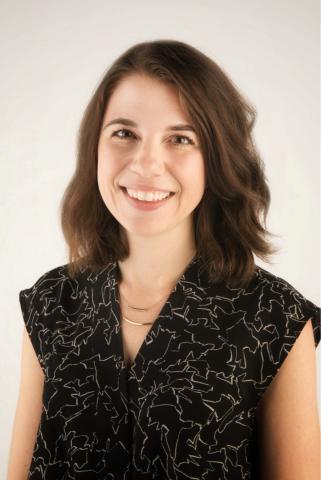 Sherri Berger
Acting Head of Archives and Digital Programs at the Smithsonian National Museum of American History
Sherri Berger is Acting Head of Archives and Digital Programs at the Smithsonian's National Museum of American History, where she oversees two departments supporting access to the museum's 1.8 million objects and 22,000 square feet of archival material. In 2019, Sherri led the museum to release the entirety of its object records and images to the web, ushering in a new era of transparency at the institution. She is currently exploring collaborative, community-centric object cataloging models at the museum, as well as building capacity for born-digital collecting, including a forthcoming project to document American women's history through web archiving.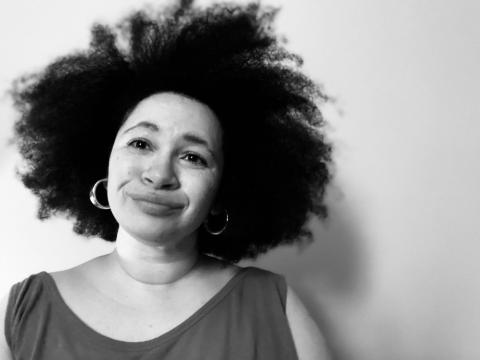 Dorothy Berry
Digital Collections Program Manager, Houghton Library, Harvard University
Dorothy Berry currently serves as the inaugural Digital Collections Program Manager at Houghton Library, Harvard University. Her work focuses on the discoverability of African American history in special collections, through research, description, and digitization. She is a graduate of the Department of Folklore and Ethnomusicology, and the School of Informatics, Computing, and Engineering at Indiana University, with an MA and MLS respectively. She was honored with Library Journal's "Movers and Shakers" award, and the Society of American Archivists' Mark A. Greene Emerging Leader award. Outside of libraries, her work can be found in JSTOR Daily, the Public Domain Review, and Lapham's Quarterly.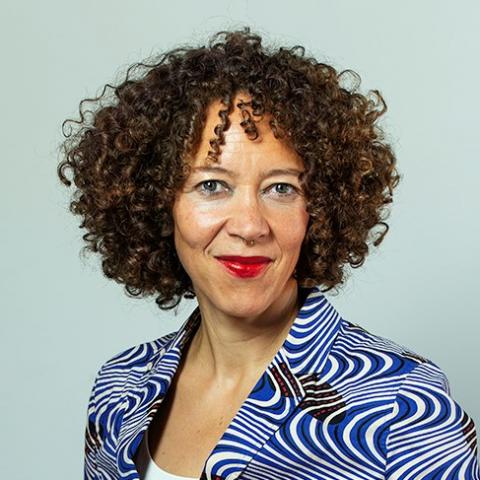 Ngaire Blankenberg
Director of the Smithsonian National Museum of African Art
Ngaire Blankenberg is the Director of the Smithsonian National Museum of African Art. Previously, she has worked as a museum consultant, advising more than 55 cultural projects in 35 cities on 5 continents on all aspects of museological practice.
She has worked with all types of museums- from national to local, with collections ranging from history,art, science, football, rice, space, ideas. In addition to museums, she has advised on integrating cultural spaces in cities and parks, developing art residencies,making archives accessible, engaging communities and decolonizing knowledge production.  
She is co-editor, with Gail Lord, of Cities, Museums and Soft Power (AAM Press 2015) which urges museums to play a more vital role in creating equitable, inclusive and empowering cities; and co-editor, with Ali Hossaini, of the Manual of Digital Museum Planning, (Rowman and Littlefield 2017) which provides practical guidance for cultural institutes to transform to reflect new digital realities.
Prior to becoming an independent consultant in 2018, Ngaire was Head of Content and Strategy at multiple award-winning exhibition design company Kossmann.deJong where she worked with diverse clients to create narrative experiences with lasting impact.  From 2008- 2016 she was a Senior Consultant, Principal Consultant and finally European Director at notable global cultural planning firm Lord Cultural Resources.
Ngaire speaks, lectures and teaches frequently on the changing role of museums- most frequently on themes such as Decolonization and Diversity, Museums and Soft Power; and Museums and Placemaking.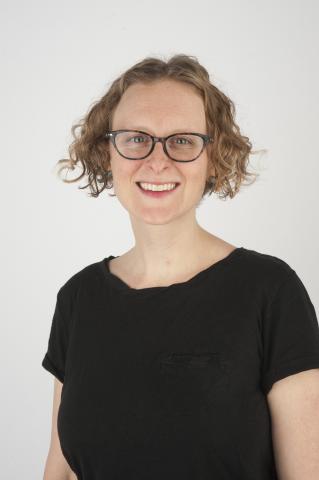 Erin Blasco
Social Media Strategist, Smithsonian Institution
​​Erin Blasco has worked with the Smithsonian since 2006, holding positions at the National Portrait Gallery, National Postal Museum, and National Museum of American History. With experience in museum education, public programs, blog publishing, and social media strategy, she is passionate about working at the intersection of digital engagement and learning. Today she is the social media strategist at central Smithsonian, managing "big brand" Smithsonian on social media and coordinating the Smithsonian social media manager community representing our many museums, research and education centers, and National Zoo. Erin has a BA from New College of Florida and an MA in Museum Studies from The George Washington University.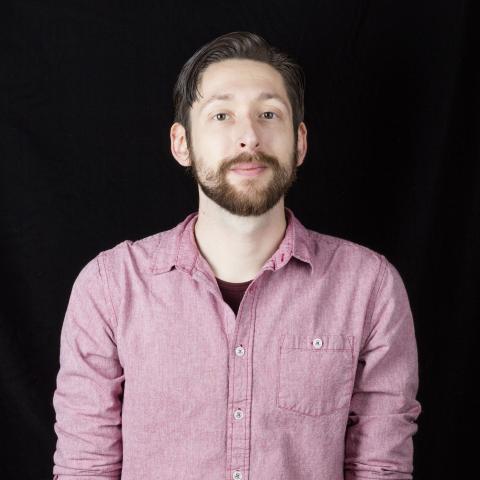 Jon Blundell
3D Program Officer, Digitization Program Office, Smithsonian
A Maryland native, Jon Blundell is currently living out the assumption he made at the age of 6, that he would either be working at the Smithsonian, or become an astronaut. He chose the shorter commute. Coming from the world of the preservation trades, Jon found himself at the Smithsonian's Digitization Program Office in 2012 where he focuses on the technical challenges of the department: developing workflows and IT infrastructure in support of 3D capture, 3D data processing, 3D data management, and delivery of 3D work products to the public. When he's not uploading the Smithsonian's collection to the Matrix, he can be found playing pinball and doing puzzles with his dog.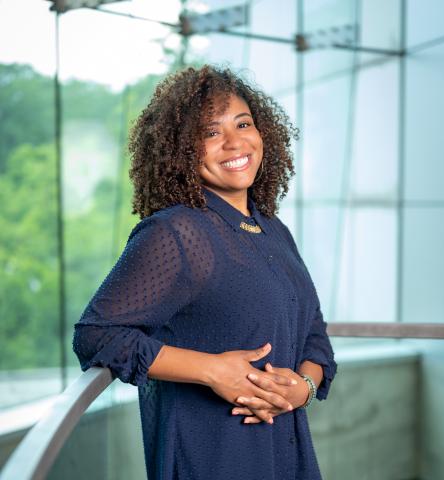 Andrea Boston
Digital media manager at the Baltimore Museum of Art
Andrea Boston is the digital media manager at the Baltimore Museum of Art, where she curates online experiences that make art accessible to all. Before joining the BMA, Andrea worked for years as a writer, digital media storyteller, and event producer, documenting counterculture narratives and building platforms that allow others to share their voices. She received a B.A. in journalism at Temple University, is a former Salzburg Global Forum for Young Cultural Innovators Fellow, and has contributed her words and creative direction to a variety of print, online, and film outlets.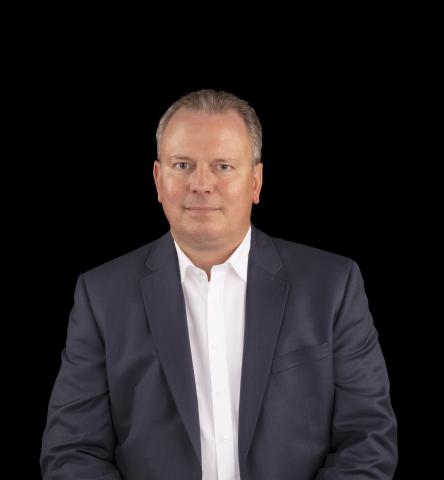 Deron Burba
Chief Information Officer, Smithsonian
Deron Burba has been the Smithsonian's Chief Information Officer since February 2012 leading the Institution's broad technology program.  He oversees the Digitization Program Office, which is mass digitizing the Institution's collections and working on the challenge of scaling up 3D digitization.  His office also includes the Research Computing program and Data Science Lab which works with Smithsonian researchers to use high performance computing and big data techniques, including machine learning, to generate insights from data derived from genome sequencing, ecological sensors, and mass digitized museum objects. Office of the Chief Information Officer (OCIO) also runs the Institution's Digital Asset Management System (DAMS) and a key digital platform that enables 14 million museum and archive collections to be searched and showcased on Smithsonian web sites and mobile apps.   His office also oversees the Institution's information technology systems including computer facilities, web infrastructure, voice and data networks, and applications and technologies supporting the diverse needs of the Smithsonian's mission.
From 2001 to 2012, Deron directed the OCIO's Office of System Modernization.  He oversaw implementation of major technology solutions, including the Enterprise Resource Planning system, the Digital Asset Management System, and the Enterprise Digital Asset Network (EDAN).   
Deron came to the Smithsonian from the U.S. Patent and Trademark Office.  As director of the Patent Reengineering Systems Division, he pioneered electronic filing of patent applications and secure online access to application status.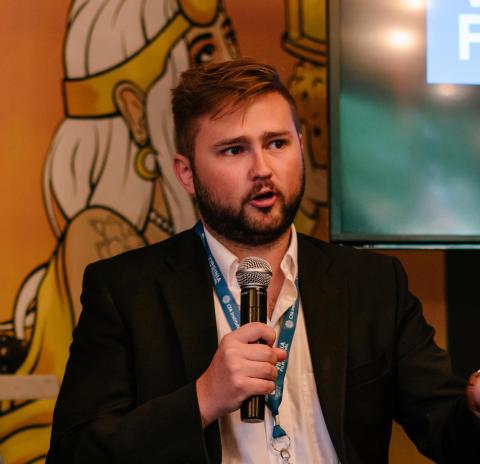 Joseph Cathey
Mixed reality developer, cinematographer, and founder of Capitol Interactive
Joseph is an award-winning mixed reality developer, cinematographer, and founder of Capitol Interactive. Joseph has helped dozens of businesses, government agencies, and organizations effectively adopt and deploy augmented and virtual reality technology. At Capitol Interactive, he leads a development team that works on consumer and enterprise XR applications and serves as the chief experience designer. In addition, Joseph serves as the Chief Technology Officer at WeathAR, an AR weather startup. As an active leader in DC's technology community Joseph serves as Senior Organizer for DCXR, and has organized over 60 free community events, helping to build an inclusive organization of over 2,200 members. In 2018, he was honored as a Gensler Design Ambassador for his work in the emerging technology field.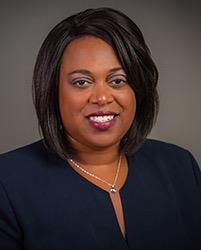 Monique M. Chism
Under Secretary for Education at Smithsonian
Dr. Monique M. Chism is the Under Secretary for Education at the Smithsonian Institution. In this role she oversees the Institution's educational priorities to benefit learners of all ages. She is a transformative leader with over 24 years of experience in education and 15 years of experience leading complex organizations and projects. As a former teacher, state administrator, and federal policymaker she brings a unique lens and set of experiences to the work, with a focus on equity and systems change. Previously, Chism was the vice president for education policy and strategic initiatives at the American Institutes for Research. Prior to that she served as the Deputy Assistant Secretary for Policy and Programs at the U.S. Department of Education. In both organizations she led teams focused on promoting academic excellence and enhancing educational opportunities for all children and families.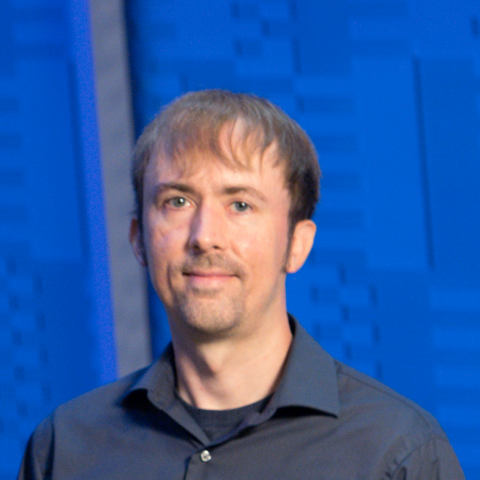 Jamie Cope
3D Program Lead Developer, Digitization Program Office, Smithsonian
Jamie Cope is a computer engineer by trade and entrepreneur at heart with more than 15 years of experience employing skills in usability, data visualization, AR/VR, and simulation across diverse fields such as medicine, biology, education and training, and entertainment. He has developed 3D data pipelines for large-scale model sets and several custom systems for cleaning, storing, and analyzing user-generated data. He is passionate about user-centered design to solve real-world impactful problems. Jamie is the lead developer for the Smithsonian's Digitization Program Office 3D Program.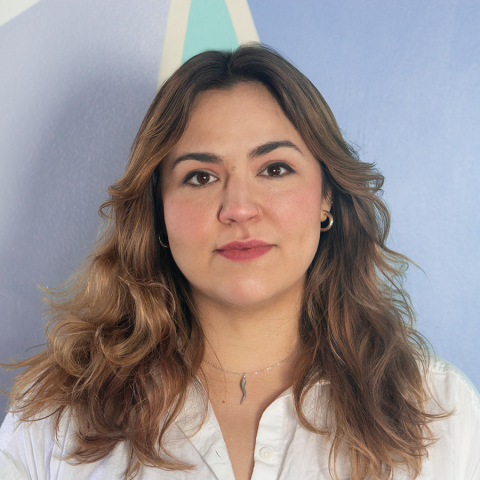 Megan Dattoria
3D Program Project Manager, Digitization Program Office, Smithsonian
Borne of polygons and fire, Meg joined the Smithsonian with a background in 3D modeling and traditional metalsmithing. After receiving her degree in Interdisciplinary Object Design from Towson University in 2012, she started with Smithsonian Exhibits (formerly the Office of Exhibits Central) making models and artifact mounts for exhibits. In 2015, Meg followed her passion for digital and joined the DPO's 3D team. Since then, she finds fulfillment digitizing the Smithsonian's collections and forcing people to look at pictures of her tiny dog and backyard chickens.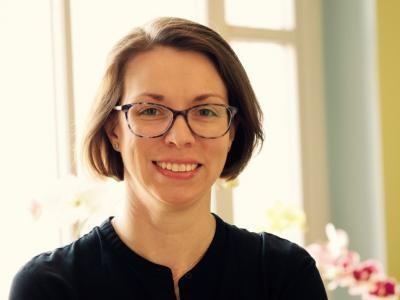 Rebecca Dikow
Research Data Scientist, Smithsonian Institution Data Science Lab
Rebecca Dikow is a Research Data Scientist and leads the Smithsonian Institution Data Science Lab, part of the Office of the Chief Information Officer. She has a B.S. in Biology from Cornell University and a Ph.D. in Evolutionary Biology from the University of Chicago. After the completion of her Ph.D., she was a Biodiversity Genomics postdoctoral fellow at the Smithsonian. Since starting the Data Science Lab in 2016, she has been conducting biodiversity research using genomics and machine learning tools and mentoring postdoctoral and graduate fellows and interns. More recently, the Data Science Lab has begun working with researchers studying digitized collections and archives data outside the biodiversity sphere and strives to collaborate with scholars all across the Smithsonian. The Data Science Lab also provides support for researchers using high-performance computing and training in data science and bioinformatics tools. She is also an affiliated faculty member in the George Mason University School of Systems Biology and the Smithsonian-Mason School of Conservation.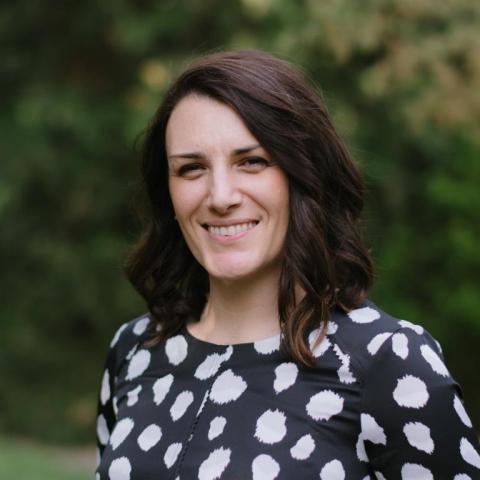 Meghan Ferriter
Senior Innovation Specialist in the Library of Congress Digital Innovation Lab
Meghan Ferriter is a Senior Innovation Specialist in the Library of Congress Digital Innovation Lab (LC Labs). She has worked closely with libraries, museums, archives, volunteers, and partners to design, then implement transformational and user-centered programs. With the LC Labs team, Meghan engages diverse audiences with digital collections and fosters an innovation culture in pursuit of the Library's Digital Strategy. She has led the creation of the Library's volunteer and collections enhancement crowdsourcing program By the People, developed a body of work around machine learning in libraries and digital scholarship, and managed LC Labs outreach. She previously cultivated programs of engagement as Smithsonian Transcription Center project coordinator. Her work has centered on advising on workflows and measuring impact, while identifying the best ways to steward participatory experiences. She received an M.A. in History from Old Dominion University (2005) and holds her Ph.D. in Sociology from the University of Glasgow (2011).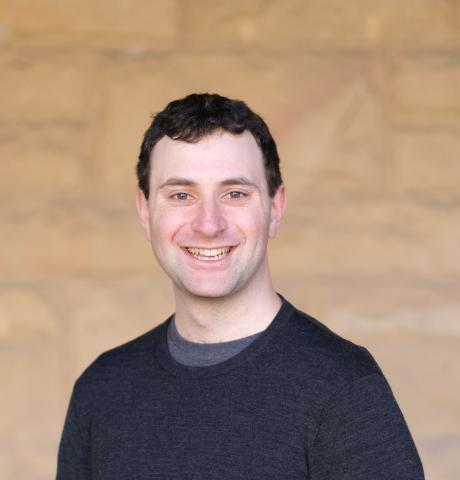 Mitchell L. Gordon
PhD Student in Computer Science at Stanford University
Mitchell L. Gordon is a PhD Student in Computer Science at Stanford University, where he is advised by Professors Michael Bernstein and James Landay in the Human-Computer Interaction Group. His research focuses on interactive systems and evaluation approaches that integrate dissenting voices into user-facing artificial intelligence. His research has appeared at top conferences in human-computer interaction and artificial intelligence, including CHI, CSCW, UIST, and NeurIPS. Mitchell has been recognized with an Apple PhD Fellowship in AI/ML. He has interned at Apple and Google, and holds a bachelor's degree in Computer Science from the University of Rochester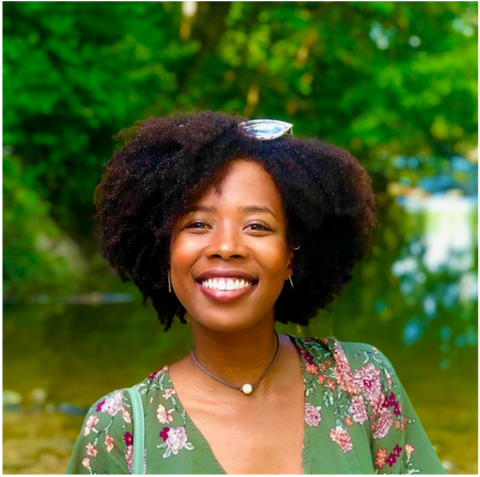 Taylah Hawks
Health and Science academy teacher at Calvin Coolidge Senior High School
Taylah Hawks is a Health and Science academy teacher at Calvin Coolidge Senior High School. She prepares students for college and career readiness with the Project Lead the Way Biomedical Science NAF Program. With her guidance and facilitation, Taylah leads her students through a discovery of professional skills and biomedical science topics that explore real world problems and solutions.  After 7 years of teaching, this profession continues to be a very important part of her life as she adapts to a post distance learning school year. Taylah's goal is to prepare students with 2022 readiness—through access to resources that allows students to navigate a variety of learning mediums and deepen educational exposure outside of the classroom to better support the diverse learners in her courses.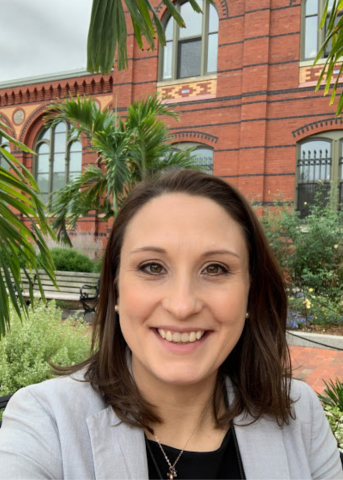 Caitlin Haynes
Program Manager, Smithsonian Transcription Center
As the Smithsonian Transcription Center's Program Manager, Caitlin is responsible for overall program strategy, internal partnerships, digital content, and outreach and communications. Before joining the Transcription Center team in 2018, she held multiple research and archival reference positions inside and outside the Smithsonian, facilitating ethical and equitable access to diverse cultural heritage collections. Caitlin holds an MA in U.S. History, with a special emphasis on the 19th century South, and a Master of Library and Information Science from the University of Maryland, College Park; as well as a BA in History and Anthropology from Emory University. 
twitter: @CaitlinEHaynes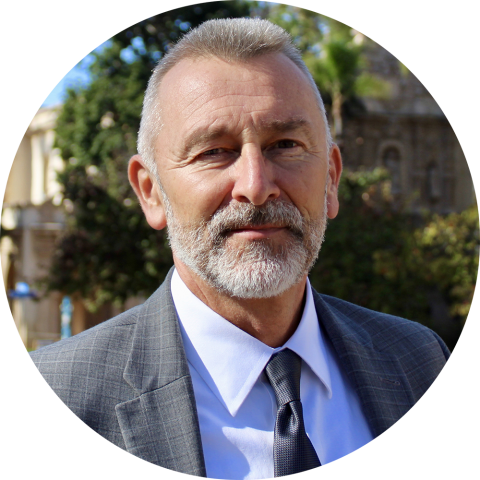 Nik Honeysett
CEO of Balboa Park Online Collaborative
Nik Honeysett is CEO of the Balboa Park Online Collaborative, a technology non-profit consultancy located in Balboa Park, San Diego, that provides support, development and strategy for museums and cultural institutions. Previously, he was Head of Administration for the J. Paul Getty Museum in Los Angeles, administrating at the Museum's two campuses in Brentwood and Malibu. Formerly, he led the Getty's Web Group and before moving to Los Angeles, he was Head of Production at Cogapp, a UK-based consultancy specializing in interactive and online multimedia for the cultural sector in Europe and the USA. He is a former AAM and MCN board member, and currently sits on the board of Guru, a mobile experience and cultural data startup and the Institute for Learning Innovation. Hobbies include writing short summary paragraphs about his career and referring to himself in the third person.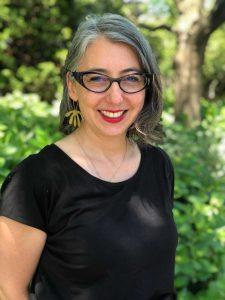 Effie Kapsalis
Senior Digital Program Officer in the Smithsonian's Office of Digital Transformation
Effie Kapsalis is the Senior Digital Program Officer in the Smithsonian's Office of Digital Transformation. She led the Smithsonian Open Access Initiative releasing the largest cultural data set – 2.8 million 2D and 3D images and 175 years of data – into the public domain. She is developing the strategy for the forthcoming virtual Smithsonian American Women's History Museum and is leading efforts to highlight gender histories in the Smithsonian's collections data. She has a decade of experience in the private tech sector in educational and training software development and received her Master of Industrial Design where she focused on pervasive technology.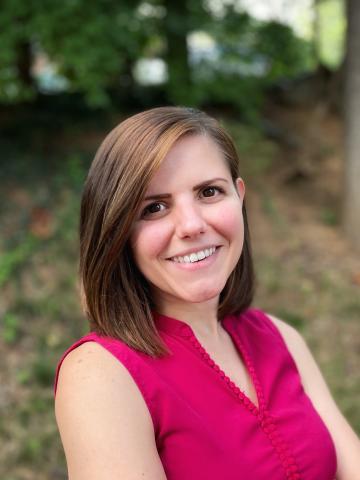 Becky Kobberod
Head of Digital Transformation, Smithsonian
Becky Kobberod is the Smithsonian's new Head of Digital Transformation, the Institution's first leadership role devoted to developing a pan-institutional digital strategy. In this role, Becky is working to integrate, harness, and prioritize the Institution's digital efforts as well as implement key cultural and structural reforms needed to support a truly "One Smithsonian" digital approach.
Prior to joining the Smithsonian, Becky worked over fifteen years in both the public and private sectors creating and executing digital strategies in support of organizational goals. Most recently, Becky served as the Director of Global Digital for The Nature Conservancy where she led the development of the organization's global digital strategy, as well as spearheaded the organization's $30 million digital transformation.
Originally from Louisiana, Becky holds a Bachelor of Arts degree in communication from The George Washington University in Washington, D.C. and currently lives in Alexandria, Virginia, with her husband and son.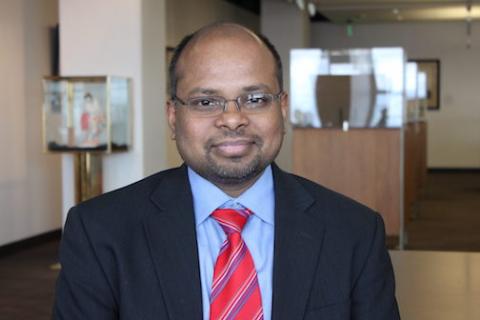 Harish Maringanti
Associate Dean for IT & Digital Library Services at the J. Willard Marriott Library
Harish is the Associate Dean for IT & Digital Library Services at the J. Willard Marriott Library, and in this role he is responsible for advancing the Library's technology initiatives including digital strategy, infrastructure, and innovation. His primary research interests include applications of emerging technologies in digital libraries, and his research has been funded by several agencies including IMLS (making digital newspapers widely available), Lyrasis (explored the feasibility of using advanced machine learning models to simplify metadata creation), Andrew W. Mellon foundation (increase accessibility and discoverability of library and museum collections). He serves on the governing board of Mountain West Digital Library (MWDL) and is a member of Program Steering Committee for HathiTrust, and is currently co-chairing the program committee for international open repositories conference in Denver, CO, 2022.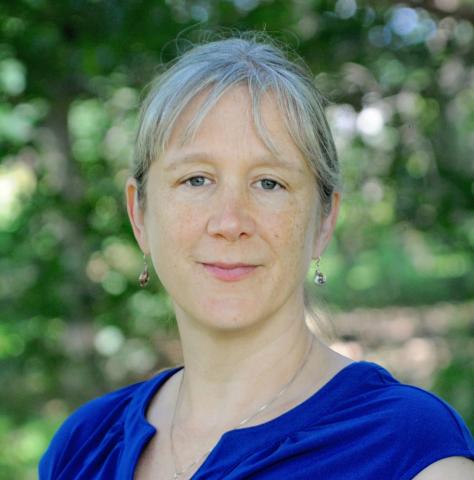 Rachael Bradley Montgomery
Digital accessibility specialist at the Library of Congress
Dr. Rachael Bradley Montgomery is a digital accessibility specialist at the Library of Congress and an adjunct lecturer at University of Maryland's College of Information Studies (iSchool).  She co-chairs the W3C Accessibility Guidelines Working Group and was previously a co-facilitator of the Cognitive and Learning Disabilities taskforce. She is the executive director of Accessible Community, a charity that helps communities and small organizations become more inclusive of people with disabilities. Her research centers on the intersection of usability and accessibility and crowdsourcing accessibility solutions. Rachael has a PhD from University of Maryland, College Park and an MS from University of Illinois, Urbana-Champaign.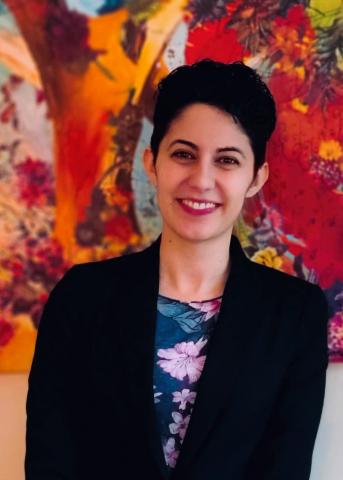 Robin Morey
Program Coordinator for the Latino Museum Studies Program, Smithsonian
Robin Morey (she/her/ella) is the Program Coordinator for the Latino Museum Studies Program Undergraduate Internship at the Smithsonian's National Museum of the American Latino; a new program designed to increase access to museum careers for Latino-identifying students specifically in the fields of digital culture, museum education, exhibition design, and conservation, with the ultimate mission of building more inclusive museums. Robin spent three years as the curatorial assistant for the exhibition ¡Pleibol! In the Barrios and the Big Leagues / En los barrios y las grandes ligas at the National Museum of American History, where she played a key role in the curation of a fully bilingual 3D online gallery. As an intern at Smithsonian Folkways Recordings, she managed the Tradiciones Latin music series, and she later served as a Latino Museum Studies Program Fellow at the Smithsonian Center for Folklife and Cultural Heritage conducting research for the Music and Migration: Sounds of California project. Robin has a bachelor's degree in Anthropology and Latin American Studies from the University of Miami and a master's degree in Sociocultural Anthropology from Columbia University.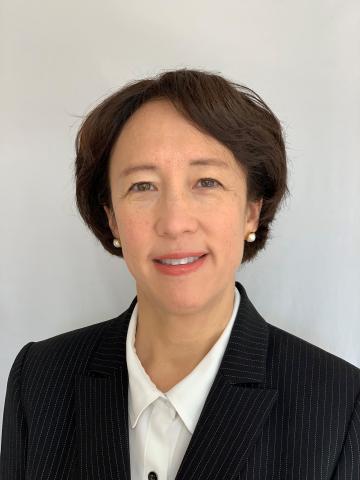 Meroë Park
Deputy Secretary and Chief Operating Officer, Smithsonian
Meroë Park, a career intelligence professional, has been one of our government's leading public service executives. Ms. Park currently is serving as the Deputy Secretary and Chief Operating Officer at the Smithsonian Institution, a position that is responsible for implementing strategic initiatives across the organization, as well as accountability for the operations of 21 museums, the National Zoo, eight research institutes, and other enabling functions. Before joining the Smithsonian in January 2020, she spent two years as the Executive Vice President at the non-profit Partnership for Public Service, where she was responsible for driving the programs that support an effective and efficient Federal Government.
Prior to her role at the Partnership, Ms. Park served four years as the Central Intelligence Agency's Executive Director—the CIA's Chief Operating Officer and its senior-most career post. In this assignment, Ms. Park successfully managed the Agency on a day-to-day basis, and she guided the organization through several strategic initiatives, including the largest organizational and cultural change ever implemented at the CIA, a modernization of the Agency's information technology systems, the stand up of an effective corporate decision-making structure, and the implementation of talent initiatives focused on workforce development and inclusion. Prior to serving as the Executive Director, Ms. Park was the Agency's Chief of Human Resources.  In this assignment, she strengthened the performance of the entire organization by developing and implementing enhanced performance management processes, improving employee development systems, and designing a series of initiatives to make the CIA a more inclusive organization.  
During her 27-year federal career, Ms. Park earned numerous awards.  She twice was the recipient of the Presidential Rank Award, the Executive Branch's highest honor for career professionals.  She also received CIA's Distinguished Intelligence Medal, the Agency's most prestigious recognition, for her leadership as the Executive Director.
She previously served on the Board of Directors for Butterfield Bank and Sequoia Solutions.
Anaís Perez
3D Specialist, Smithsonian Digitization Program Office
After receiving their degree in Interdisciplinary Sculpture from the Maryland Institute College of Art in 2019, Anaís joined the 3D team to assist with 3D processing and data management. When not at the Smithsonian they enjoy cooking for friends at home and spending time in their studio where they create animations.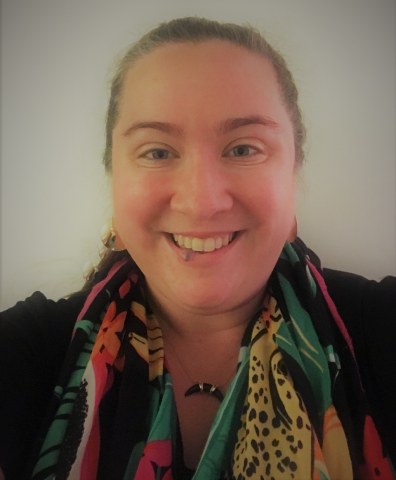 Ellen Rogers
Primary Years Programme (PYP) Coordinator at Belvedere Elementary
Ellen Rogers is the Primary Years Programme (PYP) Coordinator at Belvedere Elementary. Belvedere is a Title I, International Baccalaureate public school. Ellen has had many opportunities to learn about Harvard Graduate School of Education's Project Zero research and learn from experiences with Smithsonian museum educators over the past five years at the Washington International School Summer Institute for Teachers. As a result she has created several Smithsonian Learning Lab collections over the past few years with thinking routines and global competency in mind. Ellen's collections have been designed for teachers to use in classrooms, families in her community during the pandemic, and for the Museums Go Global Project. #goglobal
Twitter: @eroteaches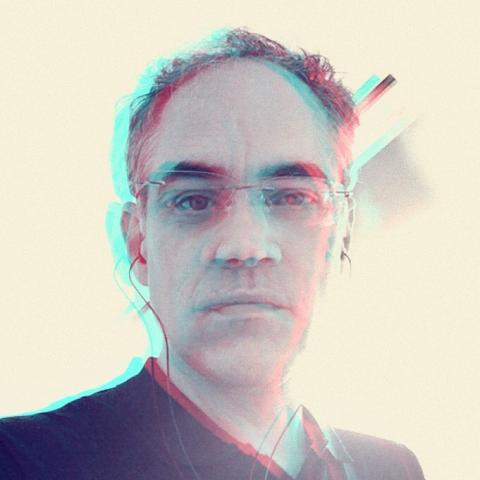 John Stack
Digital Director of the Science Museum Group
John Stack is Digital Director of the Science Museum Group. The Science Museum Group encompasses five museums: Science Museum, London; National Science and Media Museum, Bradford; National Railway Museum, York; Science and Industry Museum, Manchester; and Locomotion, Shildon. He joined in 2015 and is responsible for setting and delivering the Group's digital strategy. He manages the Digital department which encompasses the museums' websites, digitized collections, apps, games and on gallery digital media. Prior to joining the Science Museum Group, he was Head of Digital at Tate for ten years.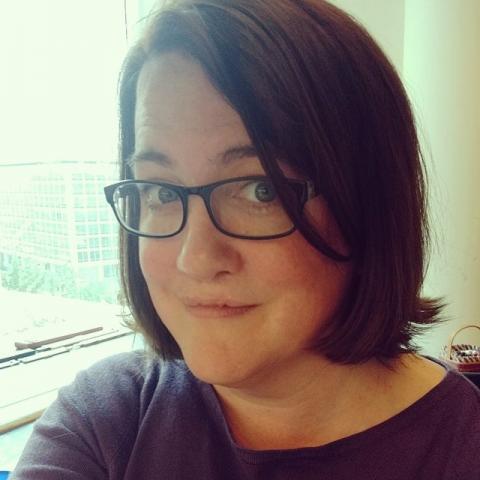 Wendy A F G Stengel
Section Chief for Accessibility/User Research at the Library of Congress
Wendy A F G Stengel is Section Chief for Accessibility/User Research at the Library of Congress. She's passionate about finding better ways to connect people with the content they need and want, and easier ways for people to get their tasks accomplished. Wendy lives and works in Washington, DC.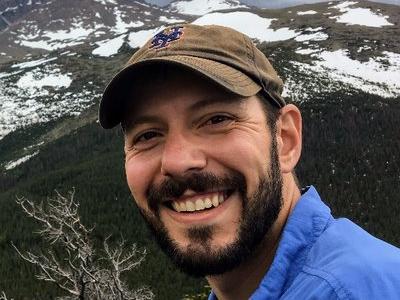 Michael Trizna
Data Scientist, Smithsonian
Mike is a Data Scientist and is a member of the Smithsonian Data Science Lab since 2018. Mike has a B.S. in Biological Sciences from Virginia Tech, and a Masters in Bioinformatics from Virginia Commonwealth University. Mike has been working with the Smithsonian since 2007, when he interned with the Smithsonian DNA Barcode Network, and then worked with them full-time until 2018 as their Informatics Lead. As part of the Data Science Lab, Mike will be working with Smithsonian partners on machine learning and visualization projects. He also leads the Smithsonian's partnership with the Carpentries (formerly Software Carpentry and Data Carpentry), whose goal is to teach foundational computational and data science skills to researchers.
Zeynep Tufekci
Professor and Writer at the New York Times and The Atlantic
Dr. Zeynep Tufekci is an Associate Professor at the UNC School of Information and Library Science (SILS), a principal researcher at Carolina's Center for Information, Technology, and Public Life (CITAP)(link is external), and a faculty associate at the Harvard Berkman Klein Center for Internet and Society(link is external).
She was previously an Andrew Carnegie Fellow and a fellow at the Center for Information Technology Policy at Princeton University.
Dr. Tufekci is a contributing writer for The Atlantic and regularly writes columns for the New York Times), WIRED, and Scientific American. She also publishes a newsletter at zeynep.substack.com.
Her book, Twitter and Teargas: The Ecstatic, Fragile Politics of Networked Protest in the 21st Century (Yale 2018), examines the dynamics, strengths, and weaknesses of 21st  century social movements. 
Dr. Tufekci's research interests revolve around the intersection of technology and society. Her academic work focuses on social movements and civics, privacy and surveillance, and social interaction. She has become a go-to source for national and international media outlets looking for insights on the impact of social media and the growing influence of machine algorithms.
She has given three TED Talks and frequently delivers keynote addresses at conferences, including the 2019 Digital Humanities Fair at UC Berkeley and the 2017 Open Source Summit. She has also served as a panel expert for significant events, such as the 30th Anniversary Celebration of the World Wide Web at CERN and the 2017 Nobel Week Dialogue, (The Future of Truth).
Originally from Turkey, and formerly a computer programmer, Dr. Tufekci became interested in the social impacts of technology and began to focus on how digital and computational technology interact with social, political and cultural dynamics.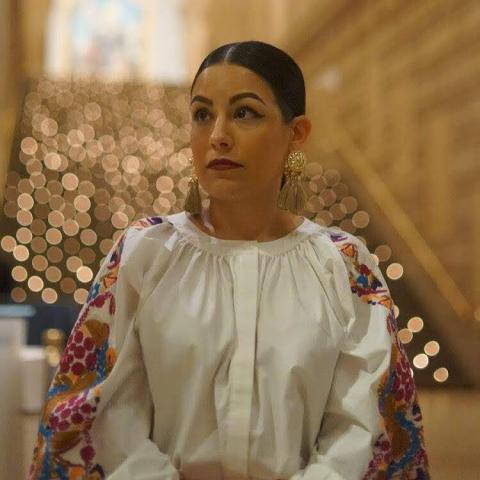 Karen Vidangos
Social media specialist at the National Portrait Gallery, Smithsonian
Karen Vidangos, known as "Latina in Museums" online, is a digital strategist and Latinx art advocate. Founder of the first nationwide database exclusively for U.S. Latinx artists, Latinx Art Collective, Karen uses social media to highlight the Latinx community in the art world.
Karen is currently the social media specialist at the National Portrait Gallery where she has led social media campaigns for the 2019 American Portrait Gala, the Obama Portraits National Tour, and The Outwin 2019: American Portraiture Today.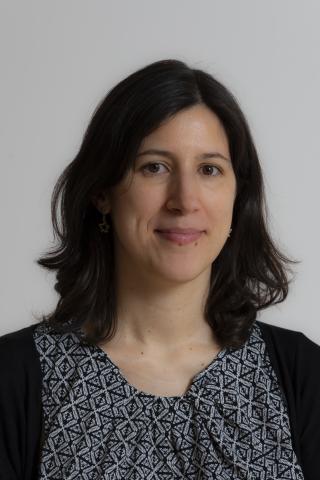 Elena Villaespesa
Assistant Professor at the Pratt Institute School of Information
Elena Villaespesa works as an Assistant Professor at the Pratt Institute School of Information. Her research and teaching areas of interest include digital strategy, data analytics and user experience research, and applied evaluation within the museum sector. Elena is co-founder of the Museums + AI Network, which explores the usage of Artificial Intelligence in museums. She completed a Ph.D. in Digital Heritage at the School of Museum Studies, University of Leicester (United Kingdom) and an MA in Arts Management, Universidad Carlos III, Madrid (Spain). She has previously worked as a Digital Analyst at the Metropolitan Museum of Art and Tate. In these roles, she was in charge of establishing and overseeing an analytics program to monitor and assess museum digital channels, platforms, and programs.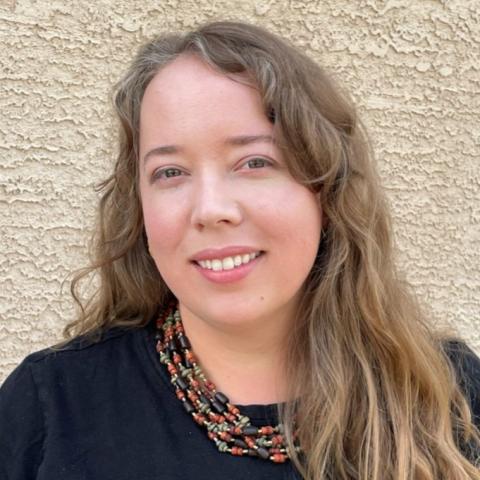 Hilary-Morgan Watt
Director of Digital Engagement at the Smithsonian Arts + Industries Building
Hilary-Morgan Watt is the Director of Digital Engagement at the Smithsonian Arts + Industries Building, previously managing digital engagement at the Hirshhorn Museum and Sculpture Garden and the Smithsonian's National Museum of Natural History. With 15 years of experience in museums and galleries, Ms. Watt has led digital strategy workshops across the Smithsonian and lectured at the State Department, George Mason University, and Georgetown University. A transplant from the Pacific Northwest, she completed her B.F.A. at Southern Oregon University, and completed her Masters in Museum Studies from the George Washington University (GWU). She is an active member of ArtTable and an Adjunct Professor at GWU, teaching "Museums & Social Media" in the Graduate Museum Studies program.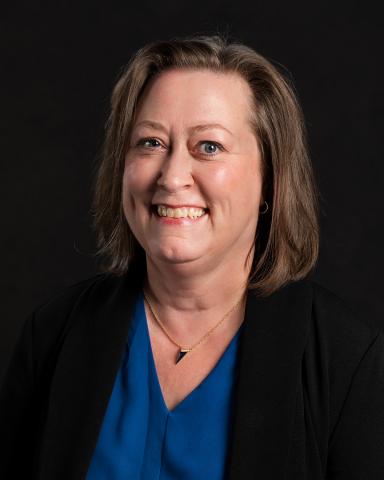 Allison Webb Willcox
Deputy Director at the Smithsonian National Museum of Natural History
Allison Webb Willcox is the Deputy Director at the Smithsonian National Museum of Natural History with responsibilities spanning collections, research, exhibitions, education and operations. 
Prior to joining the museum's staff, she served as the Smithsonian's Acting Deputy Undersecretary for Administration and as the Associate Director for Operations at the Smithsonian National Museum of African American History and Culture (NMAAHC).  In 2014, Allison joined NMAAHC as its first Assistant Director for Information Technology, establishing the department as the museum prepared for its public opening and overseeing the full range of IT and digital services including the museum's web presence, interactive technologies, and IT infrastructure and operations.  
She began her career as the Anatomical Collections Manager at the National Museum of Health and Medicine, and subsequently worked as a biological anthropologist in the NMNH Office of Repatriation laboratory.  From 1999 – 2014, Allison served in varied IT roles at the US Department of Agriculture, eventually establishing and leading the IT program and project management office for the Food and Nutrition Service. 
Allison holds a BA in Classical and Near Eastern Archaeology from Haverford College and has conducted anthropological fieldwork and research in Egypt, Italy, England and the US.  She also holds professional certifications in project management and business process improvement.  She is a Fellow of the American Council for Technology-Industry Advisory Council (ACT-IAC) and a 2017 recipient of the Federal 100 Award for transformative IT leadership.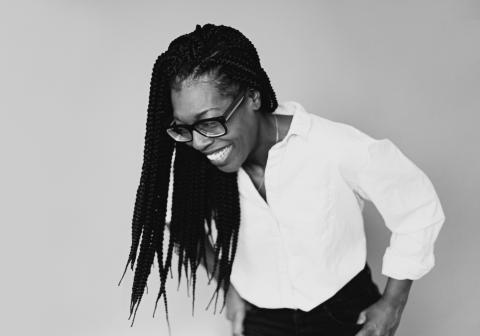 Stacie Williams
Inaugural Division Chief for Archives and Special Collections at the Chicago Public Library
Stacie Williams is the inaugural Division Chief for Archives and Special Collections at the Chicago Public Library. She has managed digital scholarship programs at the University of Chicago Library and Case Western Reserve University, and is a member of the independent Blackivists collective, which works to preserve Chicago-area Black history. She has worked previously at Harvard University, the University of Kentucky, and the Lexington (KY) Public Library. 
Williams is currently serving a three-year term (2020-2023) as Publications Editor and Chair for the Society of American Archivists' Publications Board, which publishes books, case studies and other works related to the archival profession. She has served on the Advisory Board for the Digital Library Federation; program chair of the SAA/ARL Mosaic scholarship program, which provided scholarships to LIS/archives graduate students of color for nearly 10 years; and was appointed to the Library of Congress' Digital Strategy Working Group (2017-2019) by Librarian of Congress Carla Hayden.
Williams is also a former journalist and writer whose work has appeared in The Chicago Review of Books, The Nation, Bitch, LitHub, New York magazine, Catapult, Gordon Square Review, and The Rumpus. Her bibliomemoir on gentrification and race, Bizarro Worlds, was published in 2018 (Fiction Advocate). She is additionally the co-author of a chapter on epistemic supremacy with fellow Simmons graduate Myrna Morales, published in Knowledge Justice: Disrupting Library and Information Science Through Critical Race Theory (MIT Press 2020). Williams was an American Library Association Spectrum Scholar (2010), and has a BA in journalism from the University of Wisconsin at Madison, and an MS in library and information science with a concentration in archives and archival management from Simmons College, Boston, Massachusetts.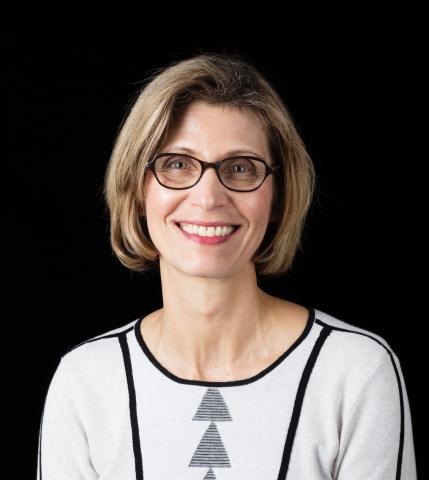 Diane Zorich
Director of the Smithsonian's Digitization Program Office
As Director of the Smithsonian's Digitization Program Office (DPO), Diane Zorich leads an expert team in digitizing Smithsonian collections to maximize their impact for the public. She oversees mass digitization, 3D digitization, and digitization assessment activities that develop and improve digitization processes across the Institution. Through partnerships and collaborations, she and her team ensure that digitized Smithsonian collections can be used with existing and emerging technologies to enable creativity, learning, insight, and innovation. 
Prior to joining the Smithsonian, Diane worked as a cultural heritage consultant specializing in the digitization and delivery of cultural heritage online. She also served as data manager for the Association of Systematics Collections in Washington, D.C., and documentation manager at the Peabody Museum of Archaeology and Ethnology at Harvard University. She is past president and board member of the Museum Computer Network, and has published extensively on digitization, digital humanities centers, library/archive/museum collaborations, museum information policy, and intellectual property policy in the cultural heritage sector.