2017 Smithsonian Digitization Fair
October 18th and 19th
Washington, DC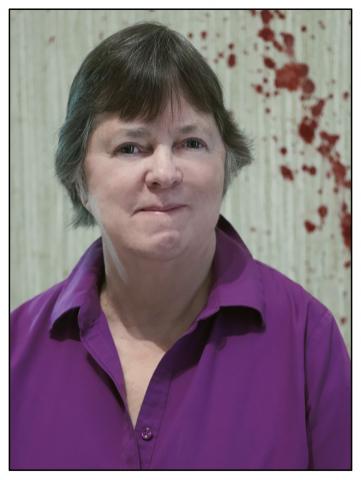 Rachel M. Allen
Deputy Director, Smithsonian American Art Museum, Smithsonian Institution
Rachel M. Allen currently serves as the Acting Director of the Smithsonian American Art Museum and will return shortly to her role as the Deputy Director.  In this capacity, she oversees day-to-day museum operations and supervises eight of the museum's twelve offices.  She has served in this position since 2002, a time frame that included renovation of the museum's two historic 19th century buildings – the old Patent Office Building and the Renwick Gallery.
Previously, Allen was the Chief of the museum's Research and Scholars Center.  The Research and Scholars Center combines programs for pre‑ and post-doctoral scholars and college‑level professional training with the resources (bibliographic, visual, and automated) that support advanced scholarly research.  With a background in resource development and information management, Allen has overseen a number of the museum's large database programs, including the nationwide effort called Save Outdoor Sculpture! with its related database, the Inventory of American Sculpture.
Allen has served on various professional groups both within and outside of the Smithsonian Institution, including the American Art Collaborative, Art Information Task Force, Museum Educational Site Licensing Project, Museum Computer Network (as its President and on its Board), Smithsonian Collection Information System Management Committee, and other groups.  She joined the museum staff in 1973, after graduating with a BA in Art History from Duke University.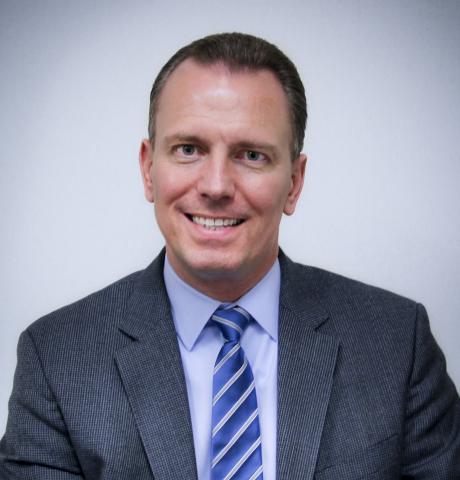 Deron Burba
Chief Information Officer, Smithsonian Institution
Deron S. Burba has been the Smithsonian's Chief Information Officer since February 2012.  He oversees the Institution's information technology systems including computer facilities, web infrastructure, voice and data networks, and applications and technologies supporting the diverse needs of the Smithsonian's
mission.
Before becoming the Chief Information Officer, Deron was the Smithsonian's Director of the Office of Systems Modernization since 2001, where he oversaw the implementation of the Institution's Enterprise Resource Planning system, Digital Asset Management System, the Enterprise Digital Asset Network, as well as other systems supporting the Institution.
Prior to joining the Smithsonian, Deron led the Patent Reengineering Systems Division at the United States Patent and Trademark Office where he pioneered electronic filing of patent applications, online access to pending patent application status and oversaw large scale systems supporting imaging, publications and managing the patent process.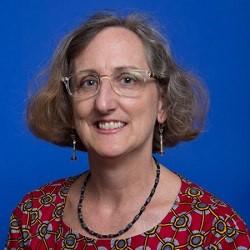 Laura Coyle
Head of Cataloging & Digitization, Natl. Museum of African American History & Culture, Smithsonian
Laura Coyle joined the Smithsonian in 2010 as a National Museum of African American History and Culture Collection Manager and was promoted in 2014 to Head of Cataloging and Digitization. As part of the Rapid Capture Project Team, she recently received the Secretary's Award for Excellence for Digital Enterprise, and in 2015, she completed the Smithsonian's Emerging Leaders Development Program. For the museum's Grand Opening in September 2016, her team ensured all collections featured in the museum's inaugural exhibitions were fully cataloged, made more than 8,000 records available to the public, supported 7 exhibition interactives, 4 publications, and several mobile applications, and supplied the media with thousands of images of collections and the building.
Before coming to SI, she ran a company, Curator-at-Large, LLC, and was an adjunct professor of Museum Studies at Johns Hopkins University and of Art History at The American University. She has also been Curator and Department Head of European Art at the Corcoran Gallery of Art and a Research Associate at the National Gallery of Art. For the Corcoran, she organized exhibitions and produced publications about the image of Joan of Arc, Joan Miró's sculpture, Italian Renaissance ceramics, and Corcoran patron, Senator William A. Clark. Dr. Coyle holds a B.A. in Government from Georgetown University, an M.A. in Art History from Williams College, and a Ph.D. in Art History from Princeton University.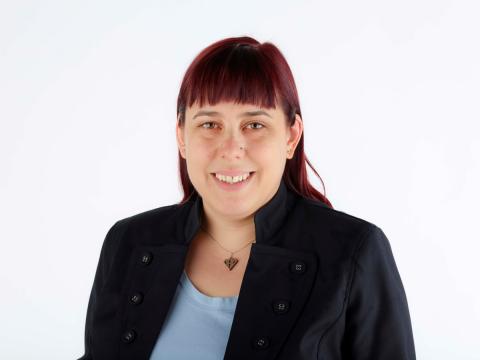 Catherine Eagleton
Associate Director, Office of Curatorial Affairs, Smithsonian Institution
Catherine Eagleton is Associate Director, Office of Curatorial Affairs, a role that includes responsibility for the curatorial and collections-related work of the museum, leading a team of more than 130 curators, historians, collections managers and conservators at the nation's history museum.
Prior to joining the Smithsonian in January 2017 she was Head of Asian and African Collections at the British Library, where she led a number of international collaborations and large digitisation and digital projects. Before joining the British Library, she was Curator of Modern Money at the British Museum, where she led exhibition and research projects.
Catherine earned her doctorate in the history of science at the University of Cambridge, and has been an Affiliated Research Scholar at the University of Cambridge's Department of the History and Philosophy of Science for more than 12 years. She continues to research the history of science and history of money, in global perspective.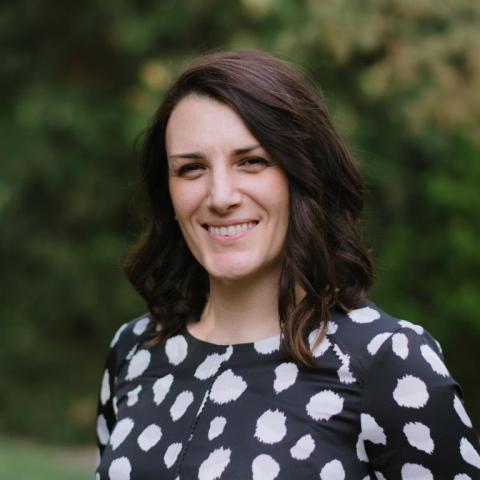 Meghan Ferriter
Sr. Innovation Specialist, National Digital Initiatives, Library of Congress
Meghan Ferriter is a Senior Innovation Specialist with the National Digital Initiatives division in the National and International Outreach directorate at the Library of Congress. An interdisciplinary researcher, she has worked closely with multiple museums, archives, volunteers, and partners to balance objectives of digital historical and citizen science projects. In her previous role as Project Coordinator for the Smithsonian Transcription Center, she cultivated programs of engagement and stewarded meaningful participatory experiences in the process. Meghan researches the communication of cultural beliefs through media technologies and discourse; she is interested in the transformative power and consequences of computer-mediated communication, collaboration, and knowledge-sharing. She holds an M.A. in History from Old Dominion University and a Ph.D. in Sociology awarded by the University of Glasgow.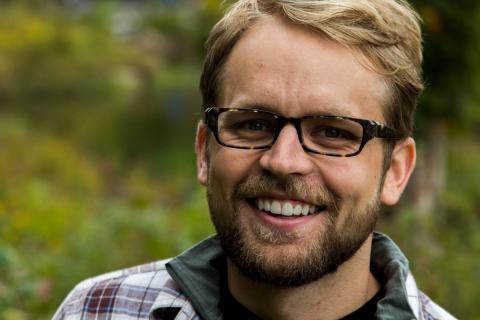 Paul Frandsen
Research Data Scientist, Office of Research Information Services, Smithsonian Institution
Paul is a Research Data Scientist in the Office of Research Information Services at the Smithsonian Institution. At the Smithsonian, Paul works with researchers, museum curators, and staff to analyze large data sets using modern data science techniques and cloud and high performance computing. Paul earned his PhD from Rutgers University in the Department of Entomology where he developed bioinformatics tools to infer the evolutionary history of insects using large genomic data sets.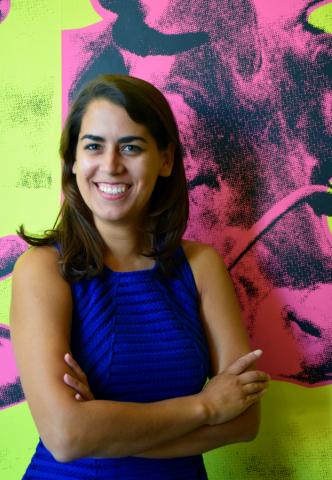 Desi Gonzalez
Manager of Digital Engagement, The Andy Warhol Museum
Desi Gonzalez writes, researches, and makes things at the intersection of art and technology. She currently lives in Pittsburgh, where she leads digital engagement at the Andy Warhol Museum. Before that, she designed educational tech at La Victoria Lab in Peru, developed interpretive experiences at the Museum of Modern Art, and managed a kids website at the Whitney Museum of American Art. Her writing has been featured in publications including Art in America, Art Papers, Indiewire, and The Brooklyn Rail.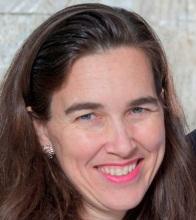 Anne Collins Goodyear
Co-Director, Bowdoin College Museum of Art
Anne Collins Goodyear, Ph.D. is Co-Director of the Bowdoin College Museum of Art and specializes in modern and contemporary American art. She recently co-curated, with Jonathan Walz and Kathleen Campganolo, This Is a Portrait If I Say So: Identity in American Art, 1912 to Today, and co-edited the accompanying catalogue (Yale University Press, 2016). Goodyear's essays have appeared in scholarly journals, including American Art and Leonardo, and in edited collections such as Roger Shimomura: An American Knockoff (2014), R. Luke DuBois—Now (2014), The Network: Portrait Conversations (2012); The Political Economy of Art: Creating the Modern Nation of Culture (2008), Cold War Modern: Art and Design in a Divided World (2008), and Photography Theory (2007). Goodyear co-edited, with Margaret Weitekamp, of Artefacts: Studies in the History of Science and Technology Volume 9: Analyzing Art and Aesthetics (Smithsonian Institution Scholarly Press, 2013), and co-edited, with James W. McManus, AKA Marcel Duchamp: Meditations on the Identities of an Artist (Smithsonian Institution Scholarly Press, 2014). She and McManus also co-edited Inventing Marcel Duchamp: The Dynamics of Portraiture (MIT Press, 2009). She is President Emerita of the College Art Association and is an At-Large Member of the National Committee of the History of Art.

Leah Weinryb Grohsgal
Sr Program Officer & Natl. Digital Newspaper Program Coordinator, NEH
Leah Weinryb Grohsgal is a Senior Program Officer at the National Endowment for the Humanities and Coordinator of the National Digital Newspaper Program, an open access digital project that includes partnership with the Library of Congress as well as libraries and archives in 43 states and one territory.  The NDNP makes America's historic newspapers available to the public, providing content and tools that are widely accessible and free to use.  She introduced and administered the NEH Chronicling America Historic American Newspapers Data Challenge to demonstrate the potential for using the open data found in Chronicling America, highlighting the ways in which open information and collaborative software development improve research methods and foster the public good.
Before coming to the NEH, she worked as the Digital Repository Coordinator for the Libraries at Emory University, managing the project of creating an open access digital repository of faculty scholarship.  She produced an in-depth report on faculty data sharing practices that informed data and repository services offered by the Libraries.  Previously, she worked in academic and public libraries including the Berklee College of Music Library, the Tewksbury Public Library, the Haverford College Library, the University of Pennsylvania Biomedical Library, and the Bala Cynwyd Library.
She holds a PhD in History from Emory University, where her research focused on free speech and religious and civil liberties.  Her graduate work was supported by awards including a Cromwell Fellowship from the American Society for Legal History and the Cromwell Foundation, an American Historical Association Littleton-Griswold Grant, and a Princeton University Library Research Fellowship.  She also served as a graduate research fellow at The James Weldon Johnson Institute for Advanced Interdisciplinary Studies.  She holds an M.L.I.S. from Simmons Graduate School of Library and Information Science and a B.A. cum laude in history, from Brandeis University.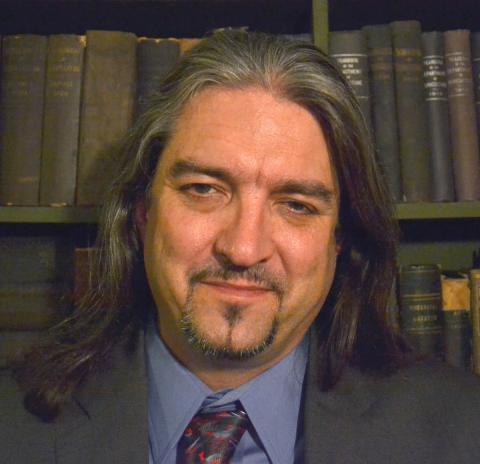 Gerald "Stinger" Guala
Branch Chief for Eco-Science Synthesis, United States Geological Survey
Gerald "Stinger" Guala is the Branch Chief for Eco-Science Synthesis in the Core Science Analytics and Synthesis Program of the Core Science Systems Mission Area of the United States Geological Survey. His duties include directing the Integrated Taxonomic Information System (ITIS - www.itis.gov), which is the Federal standard for the names of biological organisms, and Biodiversity Information Serving Our Nation (BISON - bison.usgs.gov), the Federal clearinghouse for species occurrence data with more than 260 million records currently.  He also facilitates other activities at the national level to deliver, integrate, analyze and visualize Federal and non-Federal biodiversity information. For example, he is Co-Chair of the Whitehouse OSTP Committee on Environment and Natural Resources and Sustainability (CENRS) Subcommittee on Ecological Systems (SES) Working Group on Biodiversity and Ecosystem Informatics (BioEco), which is leading the effort to implement EcoINFORMA, the Federal strategy for integration and delivery of environmental data laid out by the President's Council of Advisors on Science and Technology. Guala holds a B.S. in botany from Michigan State University and an M.S. and Ph.D. in botany from the University of Florida. He previously worked for USDA at the National Plant Data Center and before that as a Program Director at the National Science Foundation. In his first professional appointment after his Ph.D. he was Director of the Herbarium at Fairchild Tropical Garden where he developed and deployed the first viable Virtual Herbarium (www.virtualherbarium.org) in the 1990s.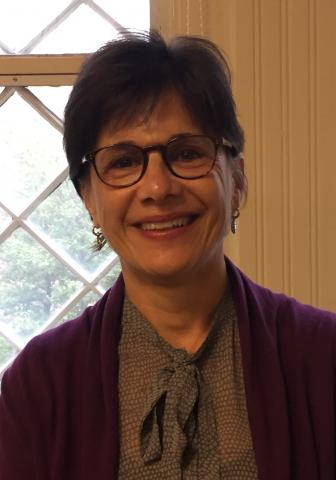 Lauryn Guttenplan
Associate General Counsel, Smithsonian Institution
Lauryn Guttenplan, Associate General Counsel, joined the Smithsonian in 1985 and handles a wide variety of matters in such areas as intellectual property, contracts, repatriation of Native American materials, non-profit tax, governance and other museum-related legal and policy issues.  For many years, she has concentrated on issues involving copyright, digitization, open access and has served as a member of the former Secretary's Executive Committee for the Digital Smithsonian. She has also served as chair, co-chair and faculty for the annual conference on Legal Issues in Museum Administration, co-sponsored by the Smithsonian and the American Law Institute.  She was a member of the legal advisory committee for the College Art Association's Code of Best Practices in Fair Use for the Visual Arts (2014) and a member of the drafting committee for the Association of Art Museum Directors guidelines on fair use (2016-2017), and has lectured on a wide range of museum-related legal issues.  Prior to joining the Smithsonian, she was an associate with the law firms of Paul, Hastings, Janofsky and Walker and Crowell and Moring.  Following graduation from Georgetown Law Center in 1980, she served as a law clerk to the Honorable Warren W. Eginton, U.S. District Court Judge for the District of Connecticut. She graduated from Cornell University magna cum laude in history in 1977 and served as a student member of the Board of Trustees.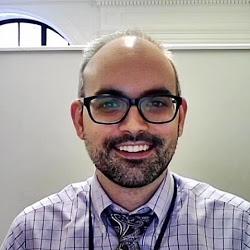 Josh Hadro
Associate Director, Digital Policy, New York Public Library Labs
Josh Hadro oversees digitization services operations at the New York Public Library, including the Digital Imaging Unit, the Metadata Services Unit, and the Permissions and Reproductions unit, while also coordinating content partnerships with the Digital Public Library of America (DPLA), HathiTrust, Google Books, and others. Josh holds a BA from Columbia University and an MSLIS from Pratt Institute. He also teaches at the Pratt Institute, and serves as an editorial board member of the open-access Weave Journal of Library User Experience.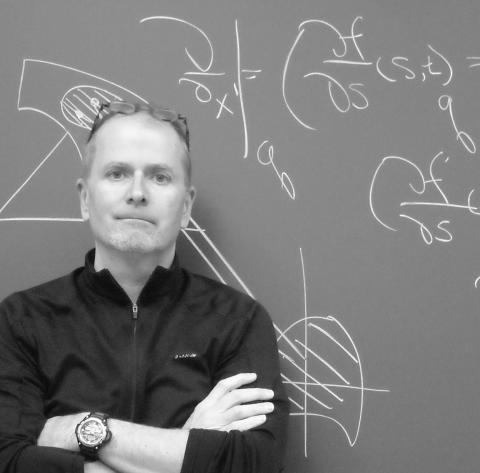 John Hessler
Curator Jay I. Kislak Collection of the Archaeology & History of Early Americas, LOC
John W. Hessler is a Fellow of the Royal Geographical Society, and the Curator of the Jay I. Kislak Collection of the Archaeology and History of the Early Americas at the Library of Congress in Washington, DC. He is the founder of The Topology Lab for Applied Computer Vision and Virtual Reality in Archaeology and is on the faculty of the Graduate School of Advanced Studies at Johns Hopkins University where he teaches classes in the Mathematical and Algorithmic Foundations of Geographic Information Science, Computer Vision, and Virtual Reality Simulations. He has written extensively on cartographic design and the foundations of GIS and is the author over one-hundred articles and books including, The Naming of America: Martin Waldseemüller's 1507 World Map and the Cosmographiae Introductio; A Renaissance Globemaker's Toolbox: Johannes Schöner and the Revolution of Modern Science, 1475-1550; Thoreau on Cape Cod: his journeys and his lost maps; Seeing the World Anew: the radical vision of Martin Waldseemuller's 1507 and 1516 World Maps; Galileo's Starry Messenger; Columbus' Book of Privileges, 1502: the Claiming of a New World and is the senior editor of MAP: Exploring the World, recently published by Phaidon. His mathematical and computational studies of virtual and early mapmaking have been featured in numerous national media outlets including the New York Times, the Washington Post, Discover Magazine and most recently by NPR's All Things Considered. Currently, he is at work on a new translation and critical edition of Karl Friedrich Gauss' foundational work in differential geometry, Disquisitiones generales circa superficies curvas (General Investigations of Curved Surfaces), and a book of his collected lectures on computer vision entitled, Reconstructing Lost Worlds: Three-Dimensional Modeling, Computer Vision and Virtual Reality for Cultural Heritage Preservation (2018).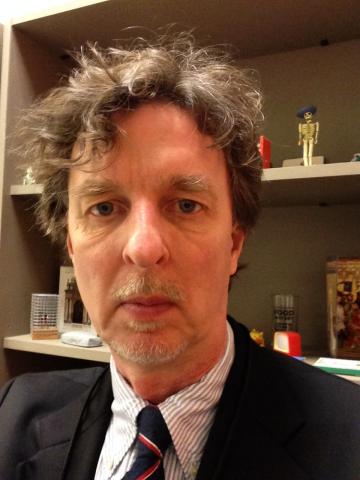 Bob Horton
Asst Director, Collections & Archives, National Museum of American History, Smithsonian Institution
Bob Horton is chair of the Archives Center and assistant director for collections and archives at the Smithsonian's National Museum of American History. Prior to joining the NMAH, he was associate deputy director for Library Services at the Institute of Museum and Library Services (2011-2015) and director of the Library, Publications and Collections Division of the Minnesota Historical Society (1997-2011). Areas of special interest are technology, digitization and project management; he has directed projects funded by, among others, the National Endowment for the Humanities, the Institute of Museum and Library Services, the National Historical Publications and Records Commission and the National Digital Information and Infrastructure Preservation Program. Working with the National Conference of Commissioners on Uniform State Laws, he represented archival associations in the development of the Uniform Electronic Transactions Act (UETA) and the Uniform Electronic Legal Materials Act (UELMA).  The Library of Congress named Horton a "Digital Preservation Pioneer" in 2008. Recent publications include "History and Memory: the Reification of Meaning in the Archives," (Essays in Honor of Mark Greene, forthcoming); "Great Expectations: Meeting the Needs of Online Audiences at the Archives Center," Collections 12(2016).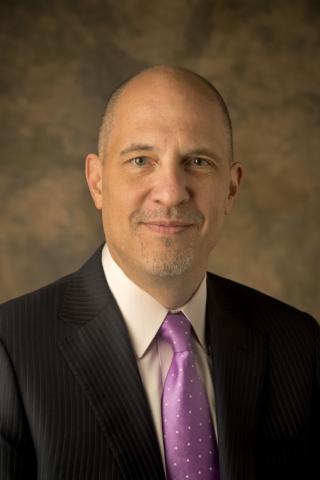 Albert (Al) Horvath
Under Secretary for Finance and Administration and CFO, Smithsonian Institution
Albert Horvath is the Under Secretary for Finance and Administration and Chief Financial Officer of the Smithsonian. He oversees many Smithsonian offices with more than 2,200 employees, including facilities and maintenance, human resources, security and financial operations. He joined the Smithsonian in 2011.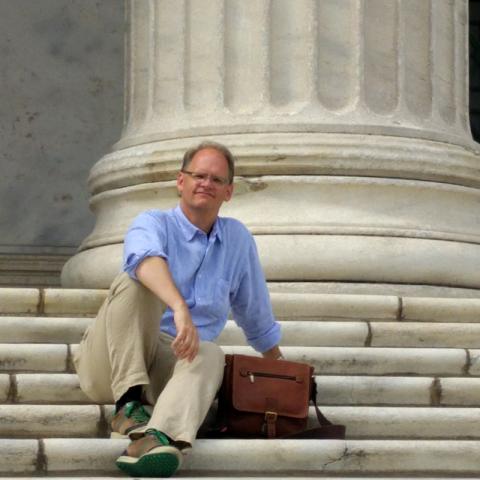 Martin R. Kalfatovic
Associate Director, Digital Programs and Initiatives at Smithsonian Libraries
Martin R. Kalfatovic is the Associate Director, Digital Programs and Initiatives at Smithsonian Libraries and Program Director of the Biodiversity Heritage Library. At Smithsonian Libraries, he is involved with scholarly communications, mass digitization, education and outreach, and product development and licensing. A regular contributor to popular and scholarly publications, he also writes on a variety of topics on his blog at UDC793.
As the Program Director for the Biodiversity Heritage Library (BHL), a global consortium of more than 60 natural history, research, and botanical garden libraries, he directs the aggregation of content, global partnerships within the larger biodiversity world, and fosters collaboration and community among partners.
He earned his MSLS from School of Library and Information Science at the Catholic University of America in 1990. He can be found on Twitter @udcmrk and has an inordinate fondness for dodos.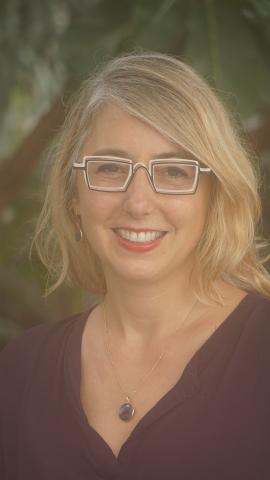 Effie Kapsalis
Chief of Content and Communications Strategy, Smithsonian Institution Archives
As Chief of Content and Communications at the Smithsonian Institution Archives, Effie Kapsalis strives to enable participatory cultural heritage and inclusive storytelling in order to make history accessible to everyone.  She led the earliest crowdsourcing initiatives at the Smithsonian that opened the doors to their collections and resources, and helped to create the institutional policy to enable wider public participation across the Smithsonian's museums, research centers, libraries, archives, and zoo. While participating in the Smithsonian's Emerging Leaders Development Program, she conducted critical research demonstrating the benefits of open cultural heritage, which was released at SXSW 2016 (view trailer). She has more than 20 years experience strategizing, designing, and developing digital environments in museum, corporate, and educational settings. She received her master's degree in industrial design focusing on pervasive technology at the University of the Arts in Philadelphia, PA in 2003.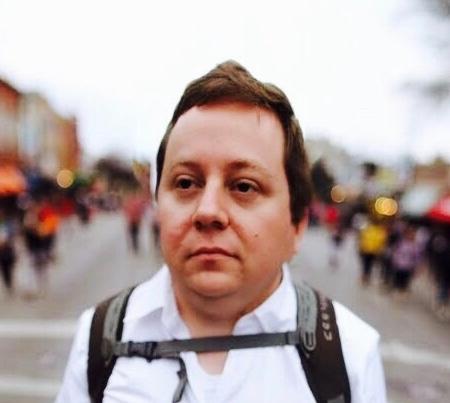 Corey Kilbane
Chemistry Teacher and Science Innovation Coach, William Penn Charter School
Corey is a teacher and Director of the IdeaLabs at William Penn Charter School, a Quaker school in Philadelphia. There, he teaches atoms and reactions, bits and bots, and service through design at. He got his start teaching by creating science magic shows for local schools while studying biochemistry at Washington University in St. Louis. He went on to study organocatalyst methodology as a graduate student at University of Chicago, before returning to education. As a teacher he continues to develop new curriculum with a constructivist approach. Recent teaching projects include: creating a Light Brite Wall for PreK students, building an augmented reality watershed sandbox, using 3D facial scans to produce Grecian theater masks, simulating accurate uranium decay pathways with ten sided dice, having geometry and Latin students build working aqueducts, and integrating Design Thinking into cultural awareness training and community building.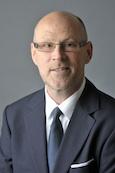 Mark Kornmann
Director, Office of Public Engagement, National Air & Space Museum, Smithsonian Institution
Mark Kornmann leads the Education and Public Engagement departments at the Smithsonian National Air and Space Museum. He has been with the museum since 2014 and served in education and also as the Director of Public Engagement.
Kornmann co-founded VMG Strategies in February 2011 following 24 years in secondary and higher education and four years in a national nonprofit organization. Mark is one of the founding directors of a residential academy for high ability students leading the state and national outreach efforts for the state of Indiana.
In 1994, he developed the nationally and internationally recognized Electronic Field Trip Program at Ball State University that connected classrooms across the globe with some of our national treasures in an interactive and engaging format. The electronic field trips were known for their innovative use of new media and integrating interdisciplinary curriculum strategies into the classroom. Mark built these award-winning programs with some of the nation's leading institutions like the Smithsonian Natural History Museum, The Air and Space Museum, The American Indian Museum, The National Baseball Hall of Fame and Museum, the Chicago Field Museum, and the United States Congress. Mark has developed both state and national programs for students and teachers focusing on the integration of technology and sound teaching practices.
During his tenure with the National Park Foundation, Mark served as the Senior Vice President for Grants and Strategic Engagement. In this role, Mark led the effort to connect the American public with their over 390 national parks. In 2007, Mark led the program efforts in launching First Bloom, a program aimed at connecting kids from across the country with their national parks around native landscapes. First Bloom was launched by First Lady Laura Bush in Austin, Texas. Other programs focused on scholarly work addressing critical needs in the national parks, educational programs for students and teachers, developing healthy communities around active trails, and in 2009, around the release of the Ken Burns documentary, Mark developed the National Park Foundation's America's Best Idea Grants Program.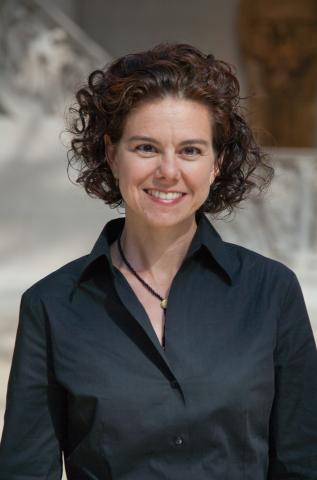 Karen Lemmey
Curator of Sculpture, Smithsonian American Art Museum, Smithsonian Institution
Karen Lemmey is the Smithsonian American Art Museum's curator of sculpture; she joined the museum's staff in 2012. Lemmey is responsible for research, exhibitions and acquisitions related to the museum's extensive sculpture collection, which is the largest collection of American sculpture in the world. Her research interests include public art and monuments, the history of materials and methods, American artist colonies in 19th-century Italy, the depiction of race in American sculpture, the history of sculpture conservation, and direct carving.
Lemmey co-curated Isamu Noguchi, Archaic/Modern with Dakin Hart, senior curator at The Noguchi Museum (2016). She has organized Measured Perfection: Hiram Powers' Greek Slave (2015) and an installation of 24 examples of direct carving from across the 20th century, drawn mostly from the museum's permanent collection, and was the coordinating curator for Martin Puryear: Multiple Dimensions (2016).
Before joining the museum's staff, Lemmey was a research associate at The Metropolitan Museum of Art and served as monuments coordinator for the City of New York's Parks & Recreation. She was an Andrew W. Mellon Foundation Fellow at the New-York Historical Society and an Andrew W. Mellon Curatorial Fellow at the National Gallery of Art in Washington, D.C., where she organized the exhibition Alexandre-Louis-Marie Charpentier (2006).
Lemmey earned a bachelor's degree in art history from Columbia College, Columbia University (1995) and she holds a doctorate in art history and certificate in American studies from the Graduate Center of the City University of New York (2005).
Lemmey became interested in sculpture as a high school student while serving as an apprentice at the studio of Greg Wyatt, sculptor-in-residence at the Cathedral Church of Saint John the Divine in New York City. While there, she studied traditional methods of sculpting in clay, making molds and casting bronze.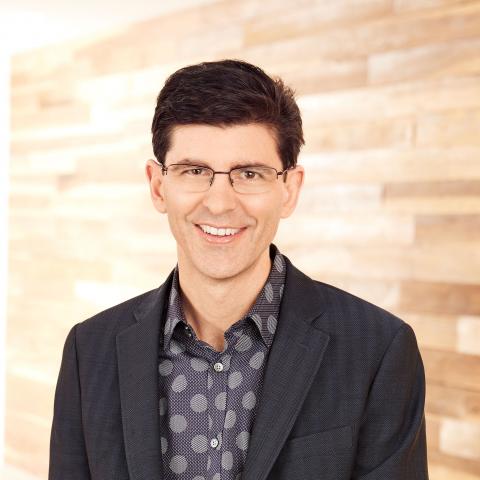 Brian Mathews
Vice President, Platform Engineering, Autodesk, Inc.
As Vice President of Platform Engineering at Autodesk, Brian Mathews drives the strategy and development of the Autodesk Forge platform and components – an ecosystem of cloud-based building blocks for software developers. In addition, Mathews oversees Autodesk's cloud infrastructure, product security and compliance teams.
Previously, Mathews served as VP of Technology and Architecture, shaping strategy for Autodesk's platforms and products that serve the 3D design, engineering, and construction industries. He also served as VP of Autodesk Labs, a hub connecting design professionals with innovative technologies, and held Software Architecture and Engineering Management positions for collaboration solutions, data publishing, and the graphics technology used in several products including AutoCAD.
Before joining Autodesk, Mathews was Chief Architect at Buzzsaw.com and held technical positions at Sun Microsystems and Ithaca Software. He holds a variety of patents covering data compression, computer graphics, cloud architecture, printing, and design collaboration, as well as bachelor's and master's degrees in electrical engineering from Cornell University.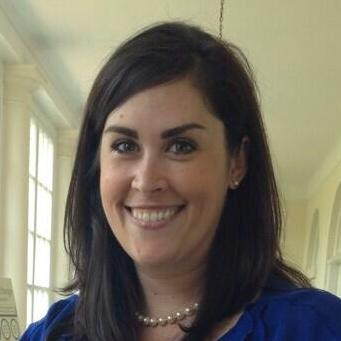 Meghan McCarthy
Program Lead 3D Biovisualization, Natl. Institute of Allergy & Infectious Diseases, NIH
Meghan Coakley McCarthy, M.S., Ph.D., is a Program Lead in the Office of Cyber Infrastructure and Computational Biology at the National Institute of Allergy and Infectious Diseases, part of the U.S. National Institutes of Health, where she drives efforts to develop and promote 3D technologies, including 3D printing and virtual and augmented reality, for bioscientific visualization. She is project lead to the NIH 3D Print Exchange (https://3dprint.nih.gov), a community-driven, online portal to open source 3D models and web-based tools for research and discovery in bioscience and medicine. Dr. McCarthy is also working to improve data standards and policies for new and emerging 3D applications, and to raise awareness of the Maker Movement throughout the realms of government, biomedical research, and clinical practice. She contributes to initiatives and working groups from the Web3D Consortium, the DICOM medical imaging standard, and the Creative Commons Organization. As a strong proponent of science communication, her outreach work includes participation in Maker Faires, STEM programs, popular science conventions, and career events promoting women in science. She is an advisor to the Gordon and Betty Moore Foundation Inventor Fellowship, and in 2016, she was named a TEDMED Hive Innovator. Dr. McCarthy holds a Master's degree in Biotechnology and a Doctorate in Neuroscience from University College Cork, Ireland.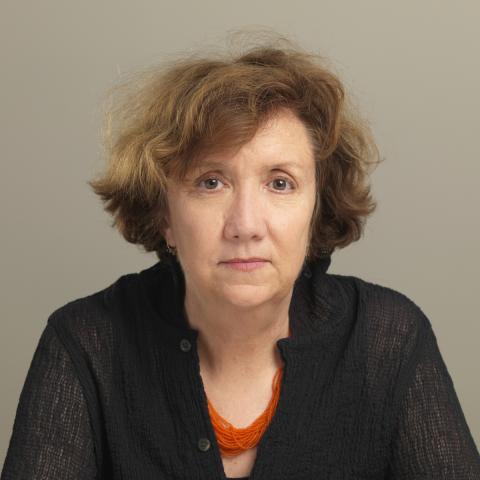 Matilda McQuaid
Deputy Director of Curatorial and Head of Textiles at Cooper Hewitt, Smithsonian Design Museum
Matilda McQuaid is Deputy Director of Curatorial and Head of Textiles at Cooper Hewitt, Smithsonian Design Museum.  McQuaid oversees one of the premier textile collections in the world—including more than 26,000 textiles produced over 2,000 years. She has also organized nationally and internationally acclaimed architecture and design exhibitions with accompanying publications including "Josef + Anni Albers: Designs for Living" (2004), "Extreme Textiles: Designing for High Performance" (2005), "Color Moves: Art and Fashion by Sonia Delaunay" (2011), "Tools: Extending Our Reach" (2014), and "Scraps: Fashion, Textiles, and Creative Reuse" (2016). She helped lead a major collection digitization project at the museum with more than 190,000 objects photographed and available online.  Formerly at the Museum of Modern Art (NYC) for fifteen years where she curated over thirty exhibitions, she is also an accomplished author and editor on art, architecture, and design, with many books, exhibition catalogues and articles to her credit.  
Scott Miller
Deputy Under Secretary for Collections & Interdisciplinary Support, Smithsonian Institution
Scott Miller is Deputy Under Secretary for Collections and Interdisciplinary Support at the Smithsonian Institution, responsible for central planning and development of the Smithsonian's vast collections (137 million objects), and overseeing the Office of Fellowships and Internships, Smithsonian Institution Archives, Smithsonian Institution Libraries and Smithsonian Institution Scholarly Press. He is also responsible for the science portfolio of the Office of the Provost/Under Secretary for Museums and Research. Miller previously served the Smithsonian as Deputy Under Secretary for Science; associate director for science at the National Zoological Park from 2004 to 2006; and chairman of the departments of entomology and systematic biology at the National Museum of Natural History from 2000 to 2006. He headed the environment program at the International Centre of Insect Physiology and Ecology in Nairobi, Kenya, 1998-1999, and chaired the entomology and natural science departments at the Bishop Museum in Honolulu, Hawaii, 1986-1997. He helped establish and lead the Consortium for the Barcode of Life—an international network that develops DNA-based identification tools to make biodiversity information more widely available. Miller maintains an active research program as a curator of entomology at the National Museum of Natural History. He has published more than 200 publications and co-edited four books. His current research focuses on moths of Papua New Guinea and Africa, especially the integration of systematics, ecology, biogeography and conservation of insects and plants. Miller received a bachelor's degree from the University of California at Santa Barbara and a doctorate degree in biology from Harvard University.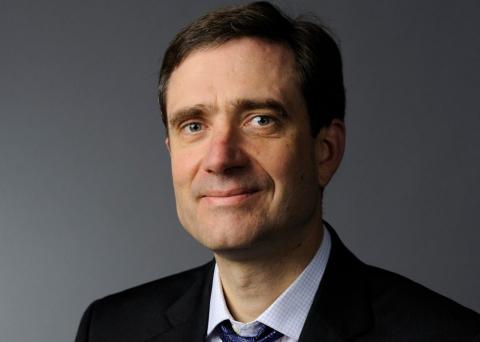 Rolf Mueller
Associate Professor, Department of Mechanical Engineering, Virginia Tech
Rolf Mueller has studied various aspects of bat biosonar from the perspectives of biophysics and bioinspired engineering for almost 15 years and has (co)authored more than 60 peer-reviewed, full-length publications on the topic. In particular, he has worked on statistical signal processing of sonar signals in complex, natural environments, biosonar beamforming, as well as biomimetic sonar systems. The focus areas of his current research are the extraction of adaptive design rules analysis from biodiversity and bioinspired dynamic principles for sensing. He is currently an associate professor in the Mechanical Engineering Department at Virginia Tech and directs the Bioinspired Science and Technology (BIST) Center, an ICTAS-supported interdisciplinary effort with 40 faculty members from across the university. In his international efforts, he directs the Shandong University - Virginia Tech International Laboratory that is dedicated to the engineering analysis of biosonar, flight, and system integration in bats. His international work has been recognized by the Friendship Award of the People's Republic of China (2010), a Dean's Award of the VT College of Engineering (2011), and Virginia Tech's Alumni Award for International Research (2016).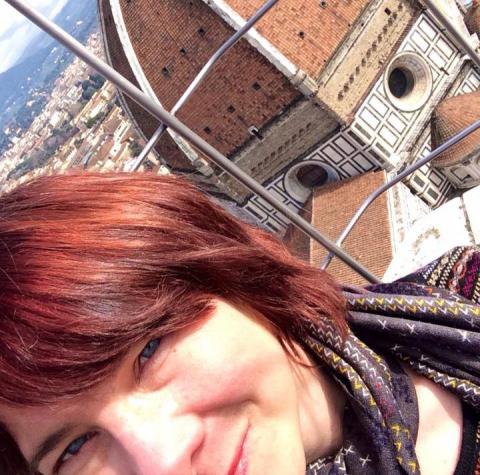 Elizabeth Neely
Senior Director Integrated Content, American Alliance of Museums
Liz Neely is a passionate advocate for how creativity and 'making' empower and enrich our lives. As an established museum professional, she is focused on developing innovative learning experiences. In 2014, she led a grant investigating the incorporation of 3D printing in museum public programs. She has designed and facilitated workshops on 3D printing, fashion and technology, electronics and the development of makerspaces. Liz is the Senior Director of Integrated Content at the American Alliance of Museums. Previously she served as the Curator at the Harwood Museum of Art in Taos, NM and was the Director of Digital Experience at the Art Institute of Chicago.
Liz served as the 2015 president of MCN, an organization advancing digital transformation in the cultural sector, and serves on the NMC and Paseo Taos Boards. She has an M.B.A. from Northwestern University's Kellogg School of Management.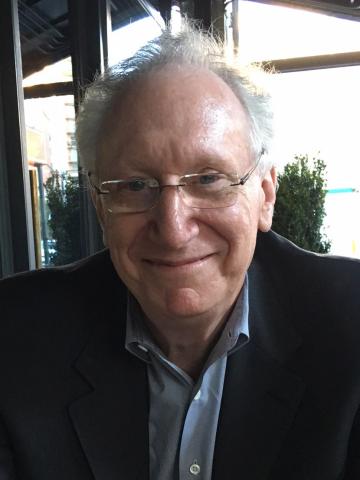 Alan Newman
Chief of the new Division of Digital Media, National Gallery of Art
Alan Newman has been Chief of the new Division of Digital Media at the National Gallery of Art since March, 2016. This division includes digital imaging and image repositories, the gallery's website at nga.gov, and audio and video production.
Thirty two professionals including photographers, image licensing specialists, videographers and editors, audio engineers, projectionists, metadata specialists, web designers, media producers and enterprise DAM manager comprise the division. Mr. Newman is tasked with developing policies, procedures and a strategic plan for producing, managing and distributing digital media at the Gallery.
Previous to heading Digital Media, Alan has been chief of Imaging and Visual Services from 2004 to the present. Mr. Newman led the conversion of analog photography studios and labs at the Gallery into a full service digital imaging facility. He oversees the creation, quality control, asset management, distribution and preservation of digital images of works of art and image metadata for collections and exhibitions. 
Mr. Newman and his staff developed NGA Images - images.nga.gov - in 2012, an evolving self-serve free open access repository of more than 48,000 publication quality color-accurate digital images of the collections of the National Gallery of Art. Since launch there have been more than 3 million downloads of images which can be used for any purpose and without terms or restrictions.
Mr. Newman co-founded the online discussion group, Imagemuse, in 2007, which brings together 1,000+ museum imaging, publishing and DAM professionals from 350+ international cultural heritage organizations to solve common problems and share basic practices.
Mr. Newman was formerly Executive Director of Imaging Services for the Art Institute of Chicago from 1985-2004.  He was Head of the Photography Studio at the Boston MFA from 1981-84.  From 1972-81, Mr. Newman was an adjunct professor of photography, graduate and undergraduate level, at Pratt Institute, The New School and Parsons School of Design.  His work is in the collections of the Metropolitan Museum of Art, the Smithsonian American Art Museum, the Canadian Centre of Architecture and the Addison Gallery of American Art, among others.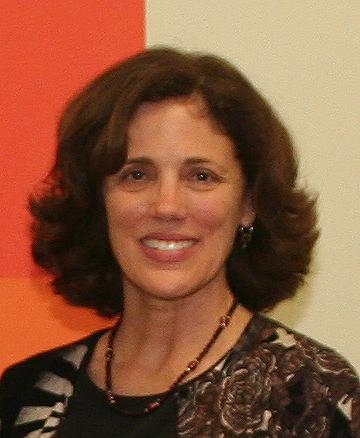 Stephanie Norby
Director, Smithsonian Center for Learning and Digital Access
Stephanie L. Norby is the director of the Smithsonian Center for Learning and Digital Access, where she oversees Institution-wide initiatives and programs, including publications, education events, educational websites and online conferences, heritage month celebrations and national and international education partnerships. Her office has produced the Smithsonian Learning Lab, a Web-based platform designed for educators, students and lifelong learners to discover, create and share ideas and knowledge drawn from more than a million Smithsonian resources and tools for customizing them. Norby has partnered on national educational programs with the Pearson Foundation, the Massachusetts Institute of Technology, Microsoft Partners in Learning and the Council of Chief State School Officers.
Norby previously worked in the Kansas City, Mo., School District as director of curriculum, professional development and assessment. In this position, she was responsible for developing the K–12 curriculum and assessments in all subjects, major curriculum purchases, including library resources and textbooks, professional development for 4,000 educators and paraprofessionals, and development of magnet-school themes and programs. She received her Bachelor of Science from the University of California at Davis and a Master of Arts in history from the University of Missouri. She also attended graduate school in education at California State University, Long Beach and in museum studies at the University of Kansas.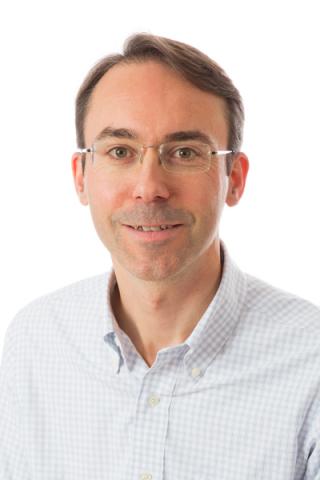 Jaap Otte
Senior Development Officer, Corporate
Jaap Otte assists the Digitization Program Office with developing corporate partnerships and collaborations and has done so at various parts of the Smithsonian for the last decade. Jaap strongly believes that the Smithsonian and corporations have much to offer each other and enjoys developing deep and long-lasting relations for the Smithsonian as a global leader in digitization. Jaap has an MBA from the McCombs School of Business at the University of Texas at Austin and a joint degree in law and public administration from Leiden University in The Netherlands. A native of The Netherlands, Jaap has lived in the US since 2005. When not at work, Jaap enjoys travel, collecting ceramics and life in general.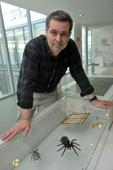 Ian Owens
Director, Science at the Natural History Museum, London
Professor Ian Owens was appointed as Director of Science at the Natural History Museum, London in October 2011.  He joined the Museum from Imperial College London, where he was Head of the Department of Life Sciences. He has previously worked at the Institute of Zoology, London and at the University of Queensland, Australia, and has had extensive involvement with learned societies, governmental and non-governmental agencies. He is an Honorary Research fellow of the Zoological Society of London and sits on the Natural Environment Research Council's Post-Genomics and Proteomics steering committee.  He is a Vice President of the Council of the British Trust for Ornithology and a Trustee of the National Biodiversity Network.
As Director of Science, Professor Owens oversees the work of over 300 scientists and who are based at the Museum. He sets the strategic direction of the Museum's scientific activities. This includes ensuring that the Museum meets its national and international responsibilities and the wider needs of society. He is also responsible for the Museum's vast scientific collection of 70 million scientific specimens from all parts of the world. His research interests include  -Large-scale patterns of biodiversity - Ecological impacts of climate change - Genetics of wild populations - Speciation and diversification - Phylogeny and ecology of extinction.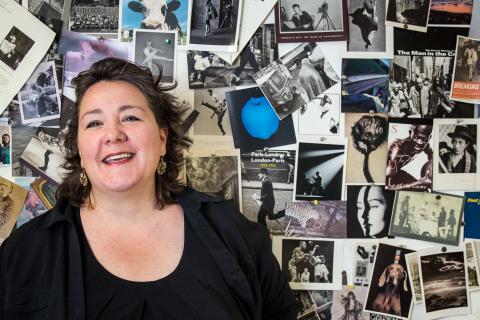 Shannon Perich
Curator, Photographic History Collection, Smithsonian National Museum of American History
Shannon Thomas Perich is a Curator in the Photographic History Collection at the Smithsonian National Museum of American History where she has worked for over twenty years. Most recently, Perich served as a project director for a new floor NMAH that explores the history and power of American entertainment and is the primary researcher for an oral history project called, The American Scene. She is the author of Changing Face of Portrait Photography: From Daguerreotype to Digital (Smithsonian Books 2012) and Portrait of Family (Harper Collins 2007) about Richard Avedon's photographs of the John F. Kennedy Family.  Her exhibitions include, Laughing Matters at the National Museum of American History and Country: Portraits of An American Sound at the Annenberg Space for Photography in Los Angeles.  Other exhibitions include, Pushing Boundaries: Portraits by Robert Weingarten, The Civil War Experience at the Smithsonian, and Honky-Tonk: Photographs by Henry Horenstein, 1972-1981. She has taught History of Photography at the Maryland Institute College of Art and lectures frequently. Her blogs can be found on the National Museum of American History's website and NPR's Picture Show. Perich's research often explores the dynamic intersections of the art, technology and history of photography, especially where the personal experience and a national narrative are at play.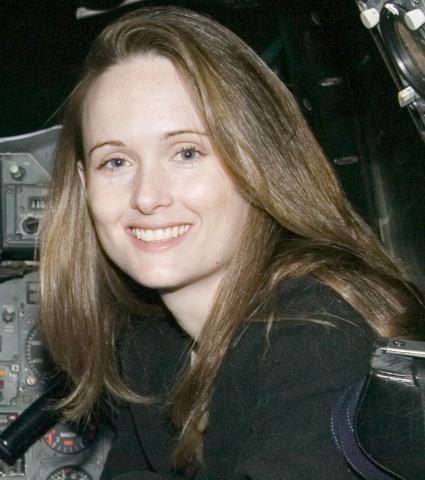 Victoria Portway
Web Manager, Digital Experiences, National Air and Space Museum
Vicki works with the Digital Experiences team leading digital engagement strategies for Smithsonian's National Air and Space Museum. She pioneered the Museum's web, mobile, and social media efforts and has provided creative direction for digital initiatives, content strategy, and a variety of interactive exhibition experiences and public engagement programs. She is an advocate for the audience experience and extending the Museum beyond the walls to people everywhere. She has served on Smithsonian committees, the MCN Board of Directors, and is active in supporting the broader museum community. Her key interests include audience-first approaches to experience design, open access to cultural heritage, and advancing digital practice throughout the organizational culture.  Currently, she is leading efforts to transform the National Air and Space Museum's digitization program.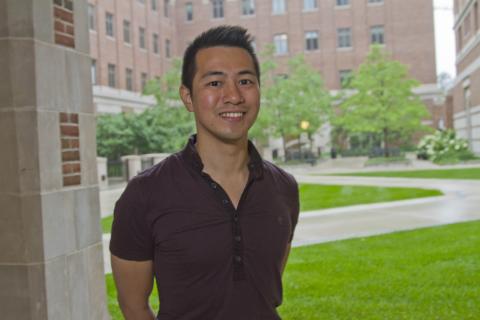 Ricardo L. Punzalan
Assistant Professor, College of Information Studies, University of Maryland
Ricardo L. Punzalan is Assistant Professor of archives and digital curation at the University of Maryland's College of Information Studies. In 2016, he received an Early Career grant from the Institute of Museum and Library Services (IMLS) to study and develop strategies to assess the impact of access to digitized ethnographic archives for academic and Indigenous community users. He also examines 'virtual reunification' as a strategy to provide integrated access to dispersed ethnographic archival images online. He leads a team of postdoctoral scholars and masters' fellows to enhance agricultural data curation efforts at the U.S. National Agricultural Library. He holds a Ph.D. in Information as well as graduate certificates in Science, Technology, and Society (STS) and Museum Studies from the University of Michigan. He previously taught on the faculty of the University of the Philippines School of Library and Information Studies. His articles have been published in leading LIS and archives journals, including the Library Quarterly, American Archivist, Archivaria, and Archival Science. In 2012, he received the Hugh A. Taylor Prize from the Association of Canadian Archivists for his co-authored article in Archivaria on users and uses of digitized photographic archives.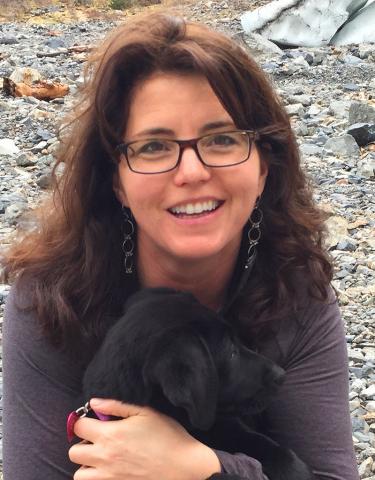 Madlyn Runburg
Director of Education Initiatives, Natural History Museum of Utah
As Director of Education Initiatives at the Natural History Museum of Utah, Madlyn Runburg is focused on the development of technology enabled learning experiences that support the development of critical thinking skills. In this role, she has worked with museum leadership, learning scientists, scientists, technology experts and funding partners to create a pilot program, Research Quest, to engage middle school teachers and students in authentic, virtual investigations. This pilot program has been envisioned as a way for the museum to not only increase access to their collections, but to provide access in a way that also supports measurable learning outcomes.
Previously, Runburg worked as Director of School Programs for the Natural History Museum of Utah, leading the museum's work serving Utah's K-12 teachers and students with a diverse group of programs and learning experiences. She has worked in museums for more than ten years providing organizational leadership with an emphasis on ways in which museums can best support K-12 teachers and students. This work is informed, in part, by her earlier work as an elementary classroom teacher. Runburg earned her Bachelor of Science degree in Curriculum and Instruction from the University of Texas and a Master of Arts degree in Education from Northern Arizona University.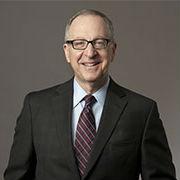 Dr. David J. Skorton
Secretary, Smithsonian Institution
Dr. David J. Skorton is the 13th Secretary of the Smithsonian. He assumed his position July 1, 2015. As Secretary, Skorton oversees 19 museums and galleries, 20 libraries, the National Zoo and numerous research centers, including the Smithsonian Astrophysics Observatory, the Smithsonian Tropical Research Institute and the Smithsonian Environmental Research Center. He is responsible for an annual budget of $1.3 billion, 6,500 employees, and 6,300 volunteers. The Smithsonian's federal appropriation for fiscal year 2015 is $819.5 million, which accounts for 62 percent of the Institution's funding. The Smithsonian generates additional funding from private contributions and business revenues.
Skorton, a board-certified cardiologist, previously was the president of Cornell University, a position he held from July 2006. He was also a professor in the Departments of Medicine and Pediatrics at Weill Cornell Medical College in New York City and in Cornell's Department of Biomedical Engineering at the College of Engineering. His research focus is congenital heart disease and cardiac imaging and image processing. Skorton is the first physician to lead the Smithsonian.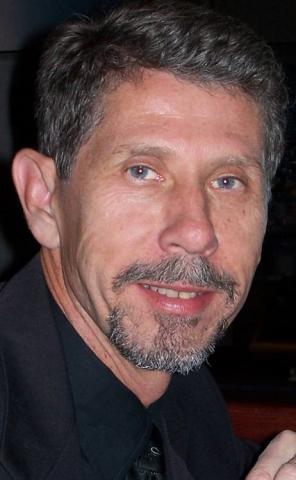 Bill Tompkins
Director, National Collections Program, Smithsonian Institution
Bill Tompkins is the director of the Smithsonian's National Collections Program, a central administrative office dedicated to improving the overall stewardship and management of Smithsonian collections. With 32 years' experience at the Smithsonian, Bill serves as a principal advisor to Smithsonian senior management, unit directors, and staff on matters relating to collections management, providing central leadership, policy oversight, strategic planning, and support of Institution-wide collections initiatives. He is responsible for the development, administration, and implementation of the Smithsonian's collections management policy, including the review and approval of individual Smithsonian collecting unit policies to ensure collections are acquired, maintained, and used according to Smithsonian policy, professional standards, and legal obligations. Working with Smithsonian senior management, he helps develop long-term strategies, priorities, and plans that strategically address pan-Institutional collections needs, including the allocation of central collections care resources.
Previously, Bill served as assistant director of the Smithsonian's Office of the Registrar and as the collections manager of the National Numismatic Collection at the National Museum of American History, where he was responsible for the management and preservation of collections totaling more than 1 million objects.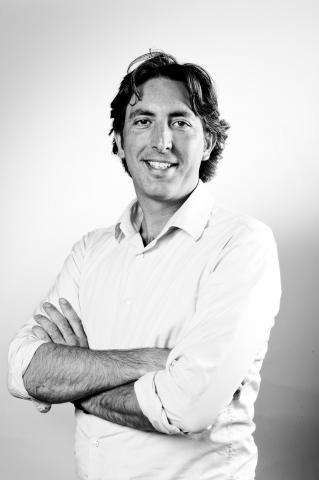 Harry Verwayen
Deputy Director, Europeana
Harry Verwayen is currently working on the launch of IMPKT: a community for professionals working on impact design, assessment and narration. This includes the publication of a free open source framework for for impact assessment.  He is the Deputy Director at Europeana, responsible for the strategy, business development and impact assessment. He is passionate about the design and implementation of new business models and impact frameworks that will support Europe in its aim to make thier complete heritage openly accessible for work, learning and pleasure. He thinks that we need that. Prior to this, Harry worked at the Amsterdam based think tank Knowledgeland where he was responsible for business model innovation in the cultural heritage sector. He is trained as a historian and has worked over ten years in the Academic Publishing Industry. Mediocre tennis player, reasonable cook, aspiring photographer. Whiteboard affectionado (he asked for markers at Christmas).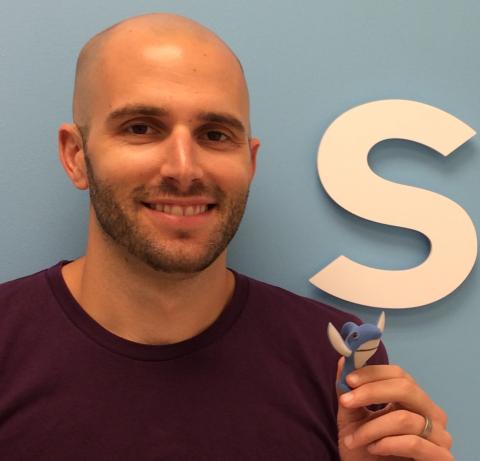 Michael Weinberg
General Counsel, Shapeways
Michael Weinberg is General Counsel at Shapeways, where he also oversees strategic partnerships.  He is the author of a number of whitepapers that examine the intersection of 3D printing and intellectual property law. Prior to Shapeways, Michael was Vice President at Public Knowledge, a nonprofit public interest advocacy organization dedicated to representing consumers in technology policy debates in Washington, DC.  Michael regularly discusses 3D printing law and policy issues with the media and at public events and founded 3D/DC, an annual 3D printing policy event in Washington, DC.  He is also the president of the board of the Open Source Hardware Association.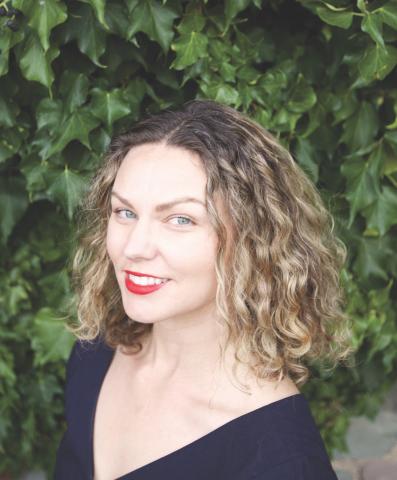 Dr. Erika Woolsey
CEO & Co-Founder, The Hydrous
Erika is a coral reef ecologist, teacher, and CEO of the Hydrous, a San Francisco based nonprofit that uses frontier technologies like virtual reality and 3D printing to create 'open access oceans,' so that all people may explore, understand, and engage with marine environments that are severely threatened by climate change and human impacts. Erika has been exploring coral reefs around the world for 15 years and conducted her PhD research on the Great Barrier Reef, where she investigated the effects of warming temperatures on coral health. Recognizing the importance of translating scientific discovery into public understanding, and believing that human connection to nature can change the world, she is using science, design, technology, and education to demonstrate why marine environments are worth protecting.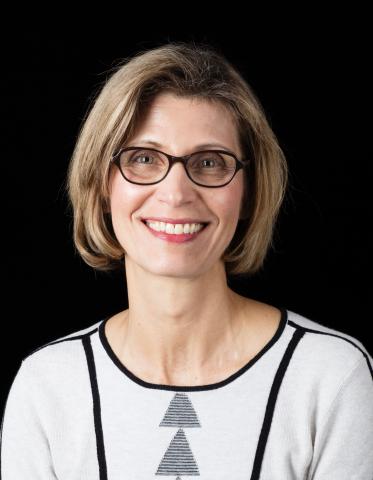 Diane Zorich
Director, Digitization Program Office, Smithsonian Institution
As Director of the Smithsonian's Digitization Program Office (DPO), Diane Zorich leads an expert team in digitizing Smithsonian collections to maximize their impact for the public. She oversees mass digitization, 3D digitization, and digitization assessment activities that develop and improve digitization processes across the Institution, and works to increase the quality and quantity of digital assets representing Smithsonian collections. Through partnerships and collaborations, she and her team ensure that digitized Smithsonian collections can be used with existing and emerging technologies to enable creativity, learning, insight, and innovation.
Before joining the Smithsonian, Diane was a cultural heritage consultant with over 20 years of experience in information management, digitization, and policy in cultural organizations. She also worked as data manager for the former Association of Systematics Collections in Washington, D.C. and documentation manager at Harvard University's Peabody Museum of Archaeology and Ethnology in Cambridge, MA. She is a past president and board member of the Museum Computer Network, and chaired that organization's intellectual property special interest group.
Diane is the author of numerous publications on museum information management and policy, digital humanities, rights management in cultural organizations, and nonprofit collaboration. She has graduate degrees in anthropology and museum studies from New York University and hails from Chicago (with stops along the way in New York City, Boston, San Diego, Princeton, and Washington, DC.)